North America
Zionist Hagel: US Strong Relation with Arab States to Ensure Israel's Security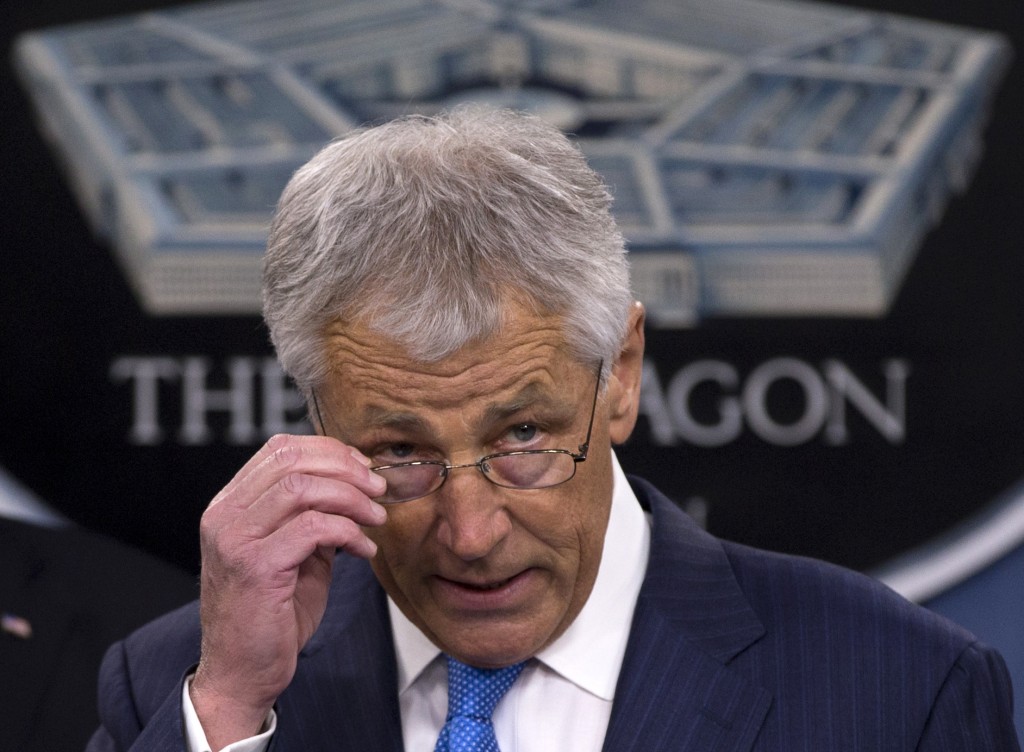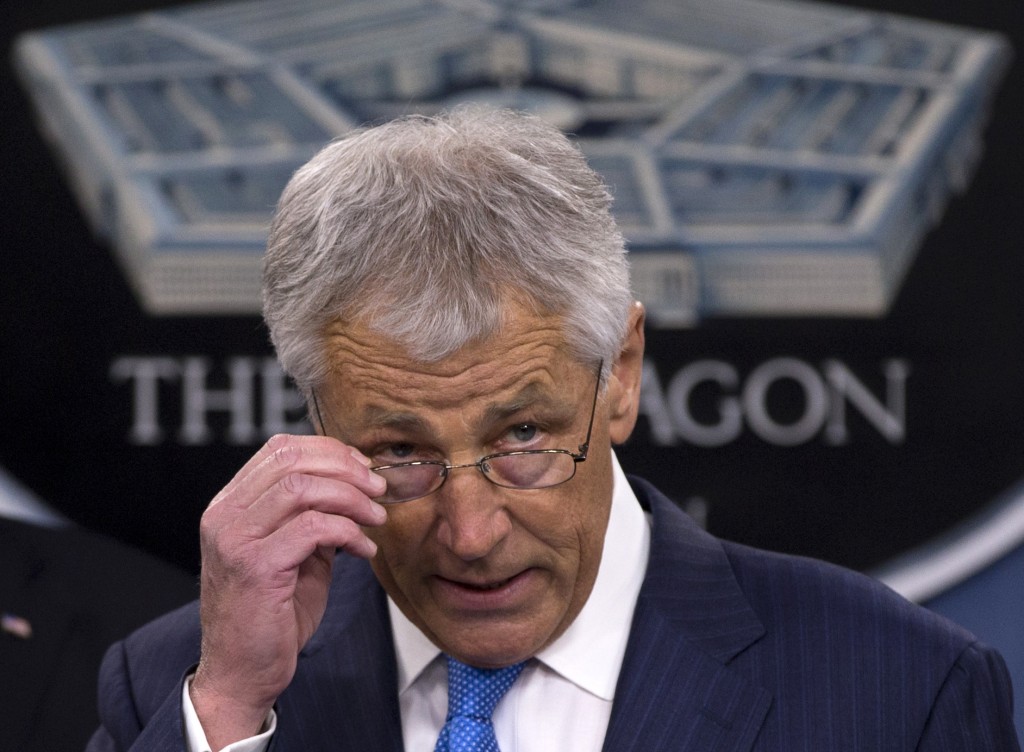 US Secretary of Defense, Chuck Hagel, portrayed on Thursday Washington's policies towards the Middle East developments, and stated that his country was enhancing the military capabilities of its Arab allies to confront the Iranian threat.
Speaking at theWashington Institute for Near East Policy, Hagel highlighted that America's security interests in the Middle East included the security of the Zionist entity, stressing that its core principle is maintaining Israel's qualitative military edge to protect itself from regional threats.
The US secretary of defense considered that Iran's support to Syrian President Bashar Al-Assad and the Islamic Resistance in Lebanon "destabilized activities in the Persian Gulf", and its "nuclear ambitions posed threat to the US, Israel, and nations of the Gulf Cooperation Council".
He further noted that Al-Qaeda has been "substantially weakened in recent years," while "affiliated terrorist groups like Al-Nusra Front are seeking new footholds in the region. Yet, he did not portray any fear from it.
US Core Principle Is to Maintain Israel's Capacity to Defeat Threats from State or Non-State Actors
Hagel reassured that "America's national security interests in the Middle East include the security of Israel, supporting our allies, fighting terrorism, preventing Iran from obtaining a nuclear weapon, pursuing Middle East peace, playing a stabilizing role with our regional partners, and working to support democratic transitions in Yemen, North Africa, and ultimately in Syria."
"The Department of Defense helps protect US interests through our military presence in the region, our defense cooperation, and our work to enhance the military capabilities of allies," he added, pointing out that his latest Middle East tour around occupied Palestine, Jordan, Saudi Arabia, Egypt, and the United Arab Emirates, focused mainly  on this issue.
Consequently, Hagel said that "Israel is America's closest friend and ally in the Middle East. During a series of meetings in Tel Aviv and Jerusalem with a former Washington Institute fellow, Minister of Defense (Moshe) Ya'alon, President (Shimon) Peres, and Prime Minister (Benjamin) Netanyahu, I conveyed our continued commitment to enhancing defense cooperation – which has reached unprecedented levels in recent years."
"One of the core principles of US-Israel security cooperation is America's commitment to maintain Israel's qualitative military edge – its capacity to defeat any threat or combination of threats from state or non-state actors," he added, reiterating that "Israel is a sovereign nation and has the right to defend itself."
The US official talked about high rocket and missile defense cooperation with the Zionist entity. However, he pointed out that "Israel's security is further enhanced by America's defense cooperation with other regional allies."
US Relation with Arab States to Preserve "Israel's" Security Interests, Most Important Partner is Egypt
"In my consultations with Israeli leadership, I emphasized that strong US security relationships with Arab nations – including Egypt and Jordan, and our partners in the Gulf – are not only in our strategic interests, they are also in Israel's security interests, Hagel stated.
As he hinted that "among the most important of these relationships is our defense partnership with Egypt," Hagel referred to "an important US military role in stabilization during Egypt's revolution."
"During my visit to Cairo, I met with President (Mohammad) Mursi and Minister of Defense (Abdul Fattah) Al-Sisi to affirm America's continued commitment to our strategic partnership, and to express our continued desire to work together to achieve common security objectives," the US official indicated.
According to Hagel, among the security objectives mentioned were ensuring the security of Egypt's borders and the Sinai region, and maintaining the Camp David Peace Treaty with the Zionist occupation.
"Both President Mursi and Minister Al-Sisi underscored their commitment to the Camp David Peace Treaty and to improving cooperation on border security and the Sinai," he stated.
Jordan another Key Partner in Region
Hagel stated that "the Kingdom of Jordan is another key US partner in the region," and pointed out that "in my visit to Amman, I reassured to the Jordanians that the United States is committed to the stability of Jordan, and to deepening our close defense cooperation and joint contingency planning with the Jordanian military."
Stating Washington's interest in "enhancing Jordan's border security and counter-chemical weapons capabilities," he expressed Obama's concern to support Jordanian "King Abdullah's efforts to pursue political and economic reforms within Jordan."
US Urging International Community to Apply Sanctions on Syria, Aid to Opposition Reached $ 510 Million
Hagel assured that his country has been "leading the international community in organizing and applying sanctions, and is the largest provider of humanitarian assistance to the Syrian people."
He referred to US Secretary of State John Kerry's announcement in Rome that "the president has authorized an additional $100 million in humanitarian aid for the Syrian people, bringing our total humanitarian assistance to nearly $510 million," stating that "the non-lethal" assistance was also handed to the Syrian "armed opposition".
Enhancing Cooperative Defense Network in Gulf to Counter "Iranian Threats"
Hagel said the US was determined to "continue in its diplomatic efforts and international economic sanctions to pressure Iran into abandoning" the pursuit of its nuclear program.
"As you all know, President Barack Obama has made clear that our policy is to prevent Iran from obtaining a nuclear weapon, and he has taken no option off the table to ensure that outcome," he added, indicating that this was the main "point during my discussions in the Gulf."
"A key element of our efforts to counter Iranian threats is building a cooperative defense network – raising the military capabilities of our partners in the Gulf who share our commitment to regional security and our concerns about Iran and violent extremism on the Arabian Peninsula," he added.
Hagel mentioned military agreements with Saudi Arabia and the UAE, adding that "other common efforts were made with Gulf States in areas such as missile defense, this new arrangement ensures that we are coordinating effectively against Iran and other shared security challenges."
"US will Assist Nations that Want Transitions to Democratic Rule"
The US official signified that Washington's "best hope for long-term stability relies on countries like Egypt, Libya, and Syria making transitions to democratic rule."
He indicated that the US will "assist these nations in achieving these goals, and will remain engaged in helping shape the new order."