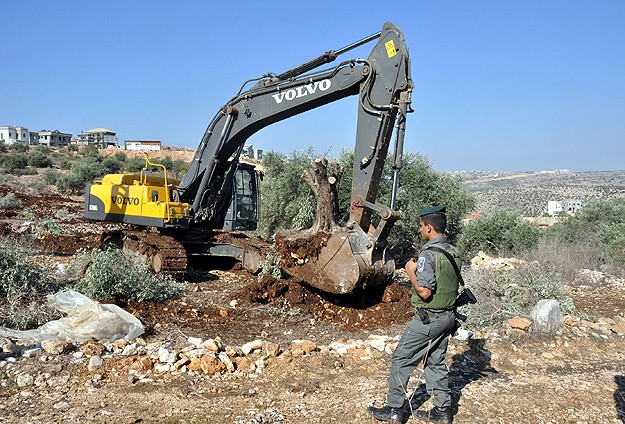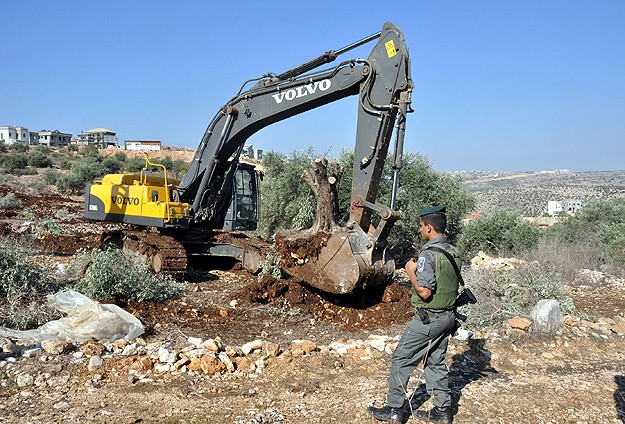 Terrorist Israeli occupation forces destroyed a Palestinian house in the Qalandia refugee camp in the occupied West Bank, the occupation army said on Wednesday.
The army said that the house is for Palestinian martyr who attacked Israeli settlers earlier in January.
The demolition occurred overnight at the apartment of Hussein Abu Ghosh in the Qalandia refugee camp in the occupied West Bank, with the walls inside destroyed.Israeli bulldozer
Residents told an AFP journalist that Abu Ghosh's family left the apartment about a month ago.
It was the latest such demolition carried out by Israel, which human rights groups say amounts to collective punishment.
The January 25 attack saw Abu Ghosh, 17, and another Palestinian, Ibrahim Allan, 23, stab two female settlers in the West Bank settlement of Beit Horon, northwest of Jerusalem.
One of the settlers, Shlomit Krigman, 24, later died from her wounds. Both of the assailants were martyred by occupation forces.
The occupied territories have been, since October 1, rocked by a wave of operations against Zionists in retaliation of the Israeli repressive measures against the Palestinians across the West Bank and especially in al-Quds.
Zionist settlers backed by occupation forces have been repeatedly storming the holy al-Aqsa Mosque, sparking Palestinian anger.
However the occupation forces have been brutally attacking the Palestinians under the pretext of staging stabbing attacks.
The Palestinian operations since the start of October have killed 28 Israelis, while the Israeli occupation forces killed 201 Palestinians.