Palestine
Zionist Israel begins construction of sea barrier along Gaza border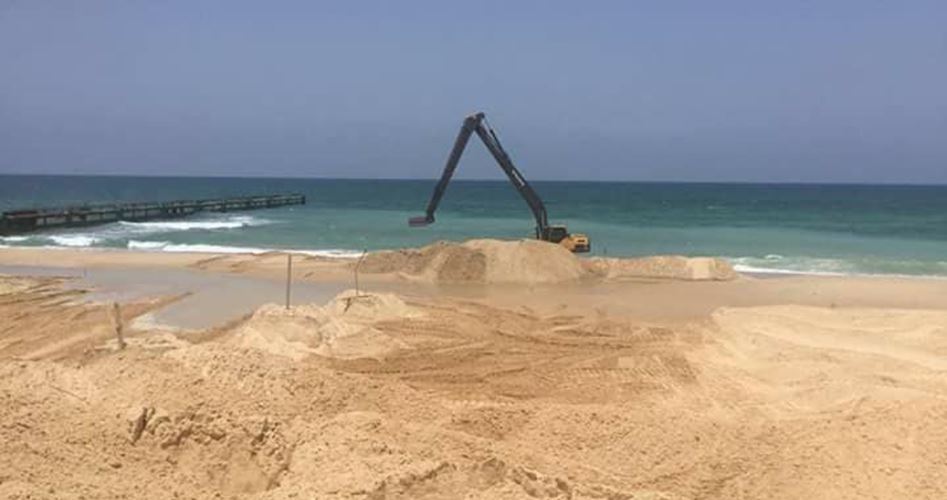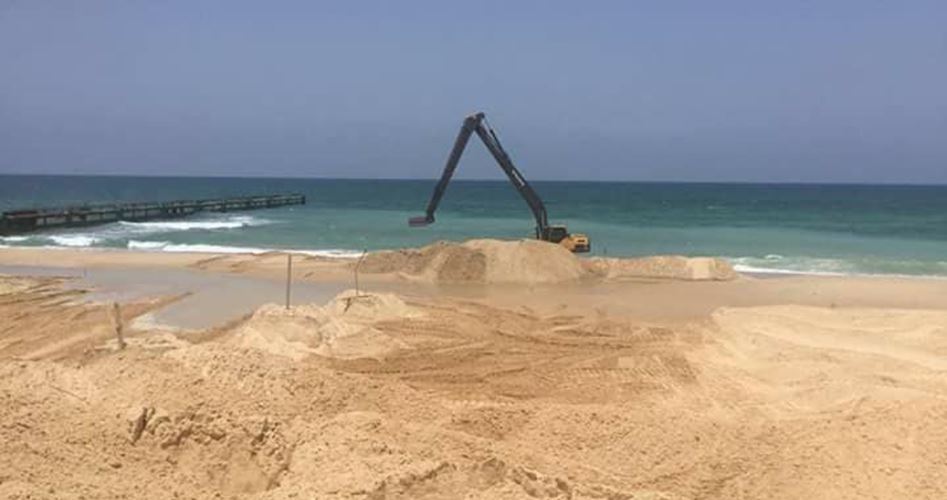 The Israeli occupation army on Sunday started the construction of an underwater barrier close to Zikim settlement to prevent Hamas sea attacks from the Gaza Strip.
Zionist daily, Maariv newspaper, said that the decision to build the barrier was prompted by an attack carried out by four Hamas fighters who managed to enter Zikim military site by sea during the 2014 war.
Another zionist daily, Hebrew newspaper, explained that the barrier will have three layers: one under the water, a layer of armor stone, and barbered wire along the top, and it is expected to be in use for many years.
"This is the only barrier of its kind in the world which will effectively block the possibility of infiltrating into Israel by sea," Israel's War Minister Avigdor Lieberman said in a statement Sunday, adding, "This is an additional setback for Hamas."
Safa news agency said, quoting the Hebrew TV channel 10, that the Israeli army has formed a "border guard" force to combat armed infiltrations through sea border with the Gaza Strip.
During the 2014 war, a group of fighters of the Qassam Brigades, the armed wing of Hamas movement, swam ashore outside the Israeli Zikim military post and clashed with zionist Israeli regime forces.
The Israeli army at the time claimed that no injuries or damages were caused then admitted that a soldier was killed and others were injured in the attack.
Al-Qassam Brigades following the attack announced that their fighters managed to break into the military post as planned, affirming that the group's commander told them that there were "huge losses" among the Israeli soldiers.