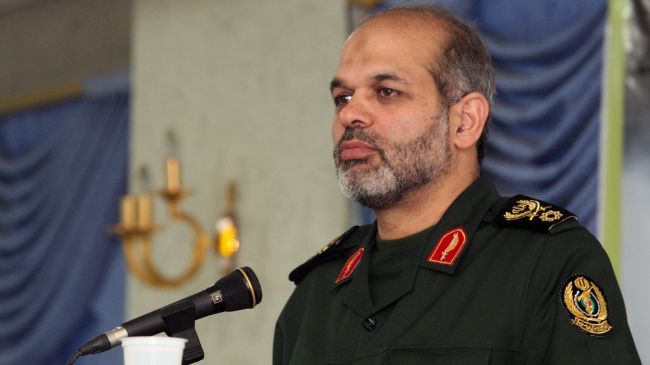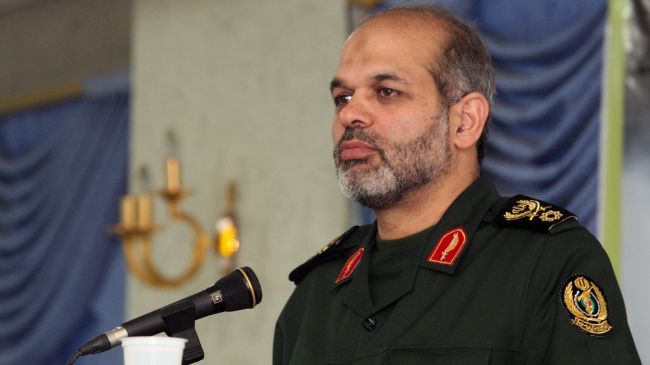 Iran's Defense Minister Brigadier General Ahmad Vahidi says the Israeli regime does not dare to take any "silly" measure against Iran as it has witnessed the power of the Islamic Republic.
"The Zionist Regime [of Israel] has witnessed the Islamic Republic's power in its different aspects and is aware of it. Therefore, it does no consider itself capable of taking any silly measure against our country," Vahidi noted on Tuesday.
The minister stated that Israel's leaders are waging a psychological war against Iran in order to pressure other countries to do what they want.
Vahidi said the Islamic Republic is ready to counter any threats and will give a crushing response to any aggression against the country.
Iran started a self-sufficiency campaign in the defense industry and launched numerous military projects soon after the victory of the Islamic Revolution.
On October 3, Iran's Navy Commander Rear Admiral Habibollah Sayyari said Iran can domestically design and produce military equipment needed for its naval forces.
The Islamic Republic has also produced different indigenous missiles, including Shahab (Meteor), Khalij Fars (Persian Gulf), Tondar (Lightning), Fateh (Victor) and Zelzal (Quake) as well as Qiam (Uprising).
However, Iranian officials have repeatedly emphasized that the country's military prowess is merely based on the nation's defense doctrine of deterrence and poses no threat to other countries.