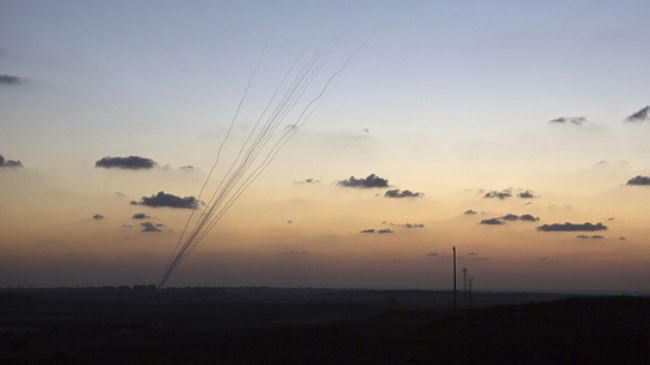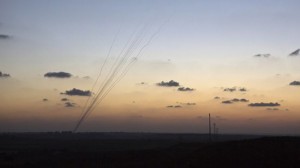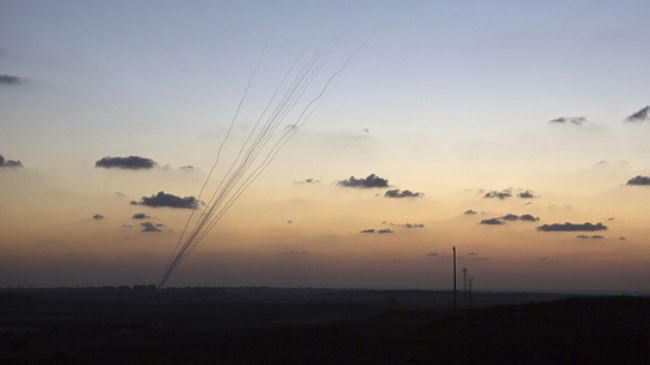 A senior Iranian commander says the Israeli regime has "no option" but to accept conditions put forward by the Palestinian resistance movement Hamas for a ceasefire.
Chief of Staff of the Iranian Armed Forces Major General Hassan Firouzabadi said on Thursday that Israel has been stunned by the power of Hamas and has no choice but to accept the terms of a ceasefire proposed by the resistance movement.
The ceasefire proposal put forward by Hams includes the removal of the Israeli blockade of Gaza Strip and the opening of the Rafah border crossing.
The terms of the 10-year-long ceasefire offer also comprise the release of Palestinian prisoners held in Israeli jails. Additionally, Hamas says Tel Aviv should recognize the Palestinian national unity government made up of both Hamas and Fatah factions.
The senior Iranian commander also warned Israel against making "sinister attempts" to upset Palestinian national reconciliation efforts.
At least 816 people have so far been killed and over 5,200 others wounded since the Israeli military first launched its offensive on the Palestinian enclave on July 8.
Palestinian resistance fighters have also fired rockets into Israel in retaliation for the regime's aerial and ground bombardment of the besieged Gaza Strip. According to Hamas, a total number of 70 Israelis have been killed in the war.