Palestine
Zionist Israel raid on Palestine football association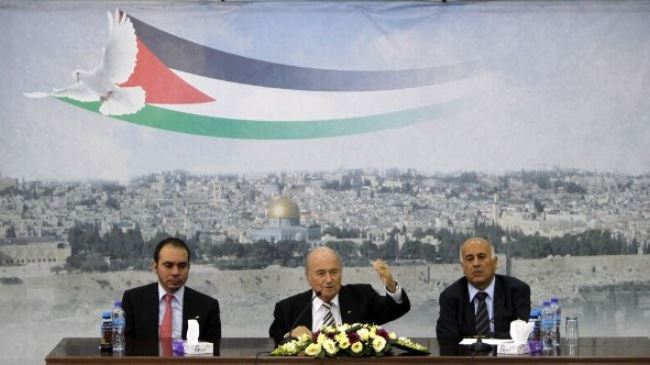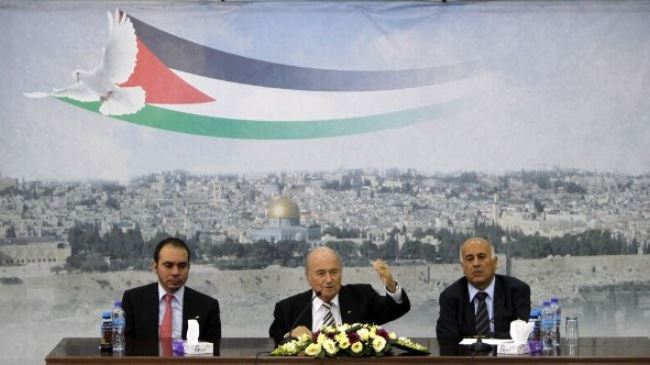 FIFA has denounced the recent Israeli military's attack on the Palestinian Football Association (PFA) headquarters in the occupied West Bank.
FIFA said in a statement on Tuesday that President Sepp Blatter "was very sad to learn about an incident involving Israeli army force that happened yesterday (Monday)."
Asian Football Confederation (AFC) President Sheikh Salman Bin Ibrahim Al Khalifa also condemned the incident.
He criticized the Israelis in a statement for "breaking into the PFA headquarters….a dangerous precedent that requires the international sporting family to stand together and support the PFA."
Sheikh Salman further noted that the AFC would work with FIFA to "study ways and mechanisms to put an end to the suffering of Palestinian football, and send a tough message to the Israeli authorities to stop its attacks on various parts of the Palestinian footballing system."
On Monday, Israeli soldiers broke into PFA headquarters in the Palestinian town of al-Ram, situated 8 kilometers (4.9 miles) north of al-Quds (Jerusalem), ransacked it and assaulted its employees.
PFA President, Jibril Rajoub, described the raid as an attempt by the Tel Aviv regime to undermine Palestinian sports, and has called for international condemnation of the incident.
The Israeli regime has imposed travel restrictions on Palestinian footballers in the occupied West Bank and besieged Gaza Strip. Despite all limitations, Palestinians managed in May to qualify for the 16th edition of the AFC Asian Cup, scheduled to be held in Australia from January 9 to 31, 2015.