Palestine
Zionist israel regime bans Palestinians from entering Al-Aqsa Mosque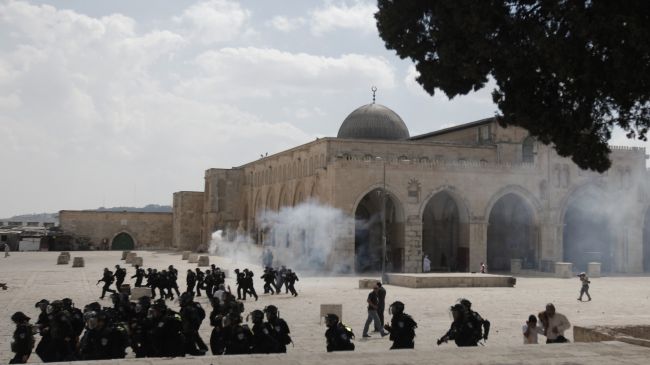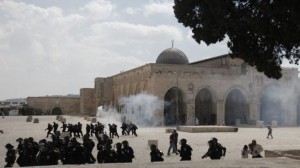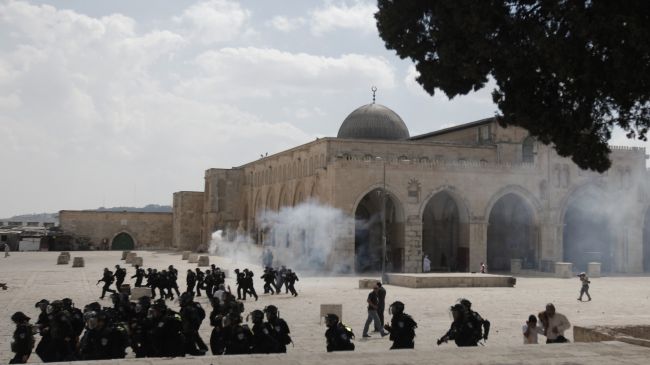 The Israeli regime has prevented Palestinian worshipers from entering the Al-Aqsa Mosque compound in East al-Quds (Jerusalem).
According to Azzam al-Khatib, the director-general of Muslim endowments and Al-Aqsa affairs, Israeli police has banned Palestinians under the age of 50 from entering the holy site since Monday evening, the Palestinian Ma'an news agency reported.
As a result of the restrictions, dozens of people held prayer services near the main gates of the Al-Aqsa compound on Monday evening and Tuesday morning, Khatib said.
According to the report, Israeli police allowed a Jewish group to tour the compound at the same time.
The Al-Aqsa Mosque is Islam's third holiest site after sites in Mecca and Medina in Saudi Arabia.
The holy site has been the scene of clashes in recent months following frequent visits by Israeli settlers and officials to the Muslim holy site. Israeli forces also prevent Muslim worshipers from freely entering the mosque. On April 18, Israeli forces pepper-sprayed nine elderly Palestinians attempting to enter the compound.
Israeli forces have set up barricades around the compound as part of restrictions imposed on Palestinians.
On February 28, the Israeli regime forces banned thousands of Palestinians, including men under the age of 50, from entering or praying in the holy site during Friday prayers.
The forces also encircled the people who held prayer services on the streets near the mosque. Dozens of Palestinians were injured when Israeli troops fired tear gas and rubber bullets to disperse those protesting the restrictions.
Earlier in February, Israeli forces stormed the holy site during Friday prayers. Israeli soldiers fired rubber bullets and stun grenades at the people who were praying at the mosque. At least 20 people, including children, were wounded in the violence.