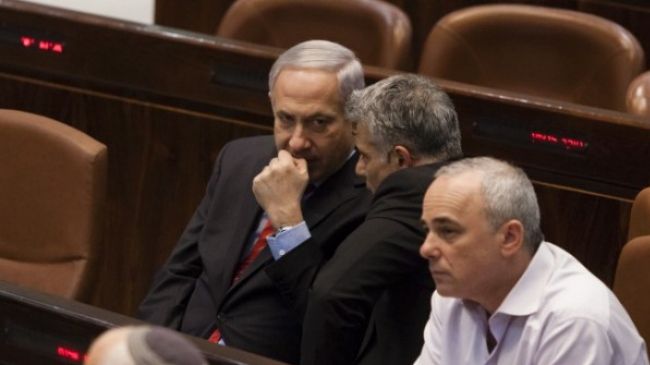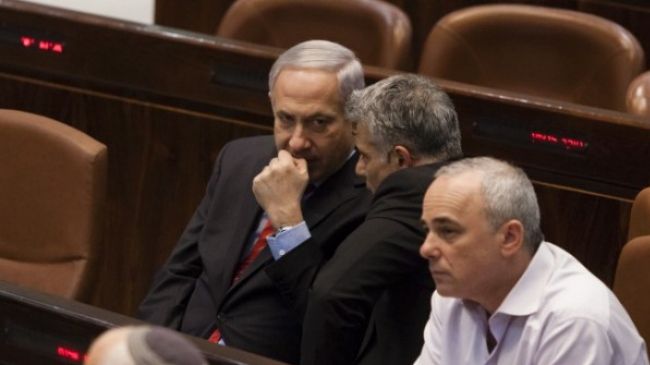 Prime Minister Benjamin Netanyahu and Finance Minister Yair Lapid have agreed to cut Israel's military budget over deep concerns about the regime's mounting budget deficit.
At a Sunday meeting, Netanyahu and Lapid agreed to slash Israel's military spending by 4.5 billion shekels over the next 18 months, as part of the regime's plan to curb its 16-billion-shekel deficit.
Based on the new consensus, the service of some soldiers will be shortened to less than three years and some early pension plans will be cancelled.
Israel's Defense Minister Moshe Ya'alon has denounced the plan as irresponsible.
In a post on his Facebook page Saturday night, Lapid wrote he was "very worried by the economic data presented to me" at a meeting with treasury officials.
He warned that Israel was facing a "monstrous overdraft," and underlined the need to apply painful cuts to balance the regime's budget.
According to the report, Lapid also intends to slash the planned financing of infrastructural development — mainly roads and railways — and to stop the government-subsidized education which begins at the age of three.
"We will work hard, we will cut, we will lower expenses and we'll also cut from painful places," Lapid wrote in a blog post. "It will be hard, it will be pressure-filled," Lapid added.
An opinion poll released by Russia's Yuri Levada Center in February indicated that more than 40 percent of Israelis see 'economic problems' as the biggest challenge facing Netanyahu's new cabinet
According to a report by the International Monetary Fund in December 2012, Israel has one of the highest rate of poverty among the 35 members of the Organization for Economic Cooperation and Development.