Egypt
zionist israeli Ambassador Back in Cairo on a Turkish Airlines Flight from Istanbul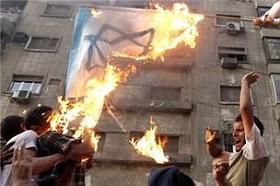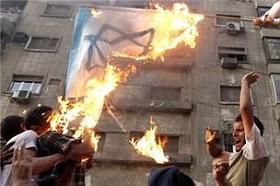 Israeli ambassador to Egypt return to Cairo on Sunday after he was evacuated in September following an attack on the embassy.
"Yitzhak Levanon arrived in the early hours of Sunday on a Turkish Airlines flight from Istanbul", an airport official told Agence France Press.
"The ambassador's arrival had not been announced and he flew in complete secrecy," the official said.
On September 9, embassy staff was evacuated after angered Egyptian protesters attacked the israeli embassy headquarters in Cairo, following an zionist israeli airstrike claimed lives of several Egyptian soldiers on the border.