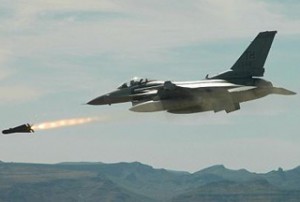 Fourteen Palestinians have been wounded after Israeli warplanes struck seven sites including a disused airport in southern Gaza Strip, Palestinian medics say.
Medical sources and eyewitnesses said the aircraft hit the airport on Friday night, AFP reported.
Among the targets were a metal foundry near Gaza City and a number of tunnels across the border with Egypt which Palestinians use to enter their basic needs into the blockaded coastal sliver.
The injured were all in the vicinity of the airport, near the town of Rafah.
According to the report, the rescue forces were having trouble evacuating injured people due to Israeli forces activity in the area.
An Israeli military statement confirmed the attack, claiming the target has been "a terror site."
Earlier on Thursday, Israeli warplanes bombed six other targets in Gaza, leaving two people injured.
Tensions are high between Israel and the Palestinians over the regime's settlement activities on occupied Palestinian lands.