Iran
Zionist Israeli PM calls for 'military threat' against Iran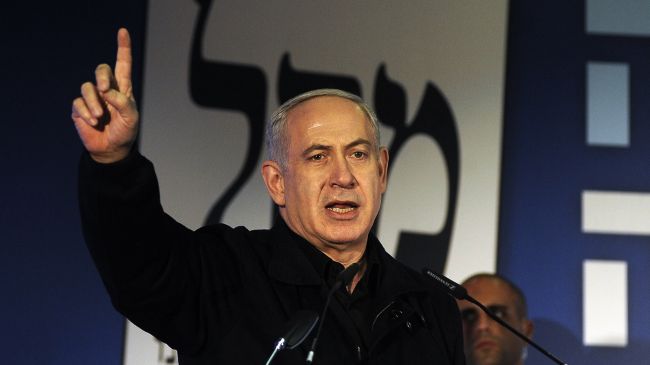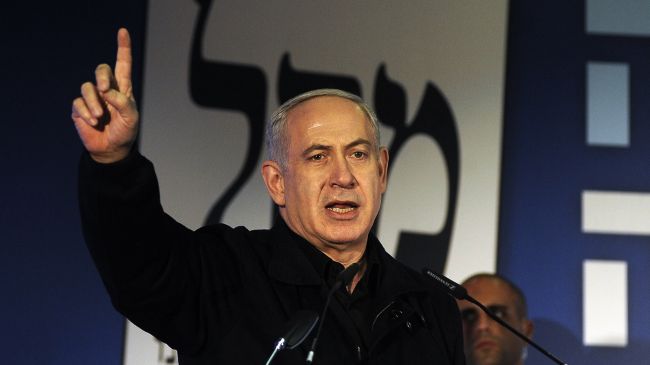 The firebrand Israeli premier has once again called for a "clear and credible military threat" against Iran, despite the fact that hopes for finding a political solution to the Western standoff over Tehran's nuclear energy program increase.
Addressing the pro-Israel American Israel Public Affairs Committee (AIPAC) on Monday, Benjamin Netanyahu claimed that although Iran has not yet crossed "the red line" in its nuclear energy program, it is "putting itself in a position" to do so "very quickly."
"Words alone will not stop Iran. Sanctions alone will not stop Iran. Sanctions must be coupled with a clear and credible military threat if diplomacy and sanctions fail," Netanyahu added.
US Vice President Joe Biden also made a veiled threat against Iran at the same event, saying, "We are not looking for war… but all options, including military force, are on the table."
This is while hopes for removing Western concerns over Iran's nuclear program have increased after the latest round of negotiations between Tehran and the P5+1 (Britain, China, France, Russia, and the United States plus Germany) as both sides have expressed optimism about the future of the talks.
On February 28, Reuters quoted an unnamed Western diplomat as saying that, "This was more constructive and more positive than previous meetings because they were really focusing on the proposal on the table."
Chinese Assistant Foreign Minister Ma Zhaoxu also said on February 28 that, "We could say that this round of talks have brought about tangible progress on the negotiation over Iran's nuclear issue, which is beneficial to settling the dispute through dialogue."
The latest round of the talks between Iran and the P5+1 was held in the Kazakh city of Almaty on February 27-28. The two sides agreed to convene again in the city on April 5-6 to continue talks after holding "expert-level" talks in the Turkish city of Istanbul on March 17-18.
Washington and Tel Aviv have repeatedly threatened Tehran with a military strike to force it to halt its nuclear energy program, claimed by the duo to have been directed towards non-civilian purposes.
Tehran refutes the allegation and maintains that as a signatory to the nuclear Nuclear Non-Proliferation Treaty (NPT) and a member of the International Atomic Energy Agency (IAEA), it has the right to enrich uranium for peaceful energy needs.