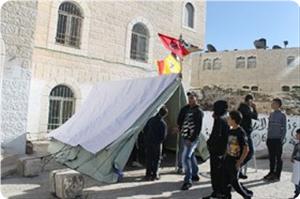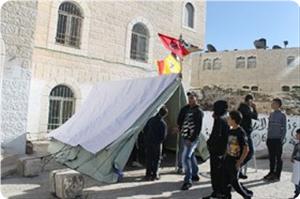 Zionsit Israeli occupation police tore down the tent pitched in solidarity with hunger striker Samer Al-Issawi in his hometown Al-Issawiye on Wednesday.
The Quds information center said in a statement that Israeli policemen stormed the village and tore down the tent for the second time within two days.
It said that the policemen were intensively deployed in and around the village, adding that municipal employees accompanied the police force and launched a campaign against vendors and shopkeepers in the town.
The Israeli police forces on Tuesday stormed the home of Samer, arrested his sister Shireen, and battered his family members.