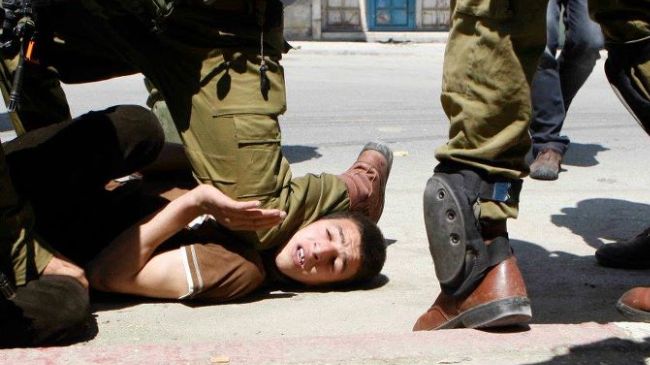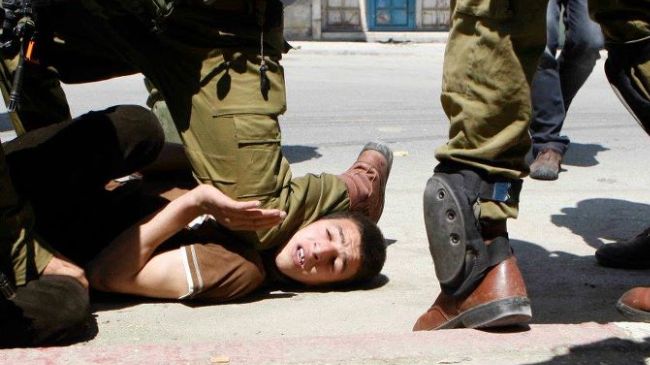 Israeli soldiers have beaten a wheelchair-bound Palestinian detainee and his family members in a courthouse in al-Quds (Jerusalem).
Israeli security guards attacked Palestinian detainee Samer Issawi, his mother and his sister in a courtroom on Tuesday as they were escorting him to the courthouse where a discussion into his case was due to take place.
"They kicked Samer on his face and his legs; they also kicked me – an old woman. They kicked my daughter and forced us to leave the room and now they want to arrest us," Reuters quoted Issawi's mother, Laila, as saying.
The Israeli Prison Authority, however, claimed that Issawi's family members attempted to approach him against regulations and they were prevented from doing so by Israeli security guards.
Issawi, 33, has been on a hunger strike for weeks to protests against his administrative detention, a controversial practice used by Tel Aviv, which allows Israeli authorities to hold people, mostly Palestinians, without charge or trial indefinitely.
Issawi was arrested in July only months after being released as part of a prisoner swap deal last year.
According to an April 1, 2012 report published by the nongovernmental Palestinian Prisoner Support and Human Rights Association, at least 4,610 "political" Palestinian prisoners are held in Israeli jails.
Independent sources, however, put the number of Palestinian inmates in Israeli jails at 11,000.