Middle East
Zionist Israeli troops raid al-Aqsa Mosque compound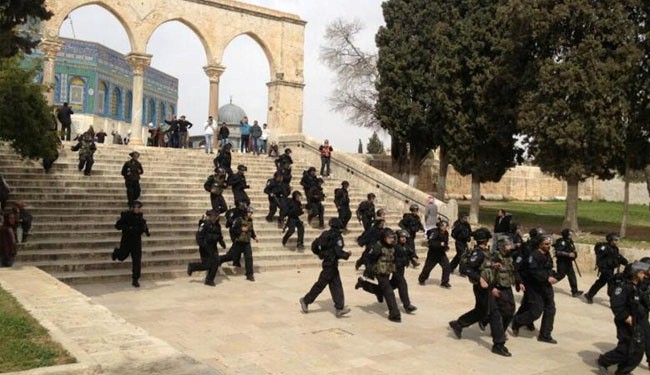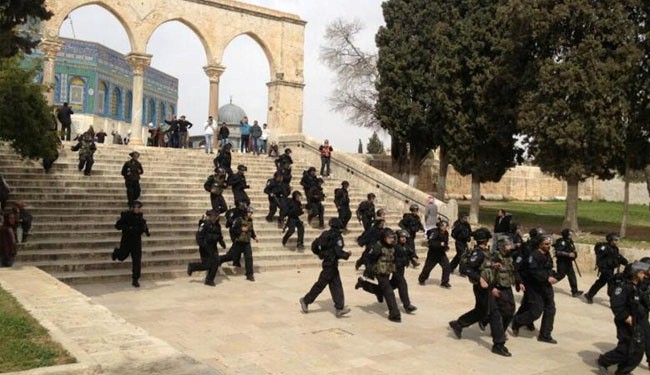 The Israeli regime's armed forces along with a number of ultra-Orthodox Jews and thugs have raided the compound of the al-Aqsa Mosque in al-Quds (Jerusalem).
The coordinated attack was carried out on Tuesday morning.
The attack came after the Israeli extremists called on the Zionist occupiers to start an all-out raid on al-Aqsa Mosque from Tuesday.
The al-Aqsa compound lies in al-Quds' Old City.
The Israeli settlers also raid another mosque in northwestern district of al-Quds on Monday. The attackers wrote racist words on the walls of the mosque.
Israelis troops and thugs repeatedly attack the Palestinians and their holy sites.