Palestine
zionist Israeli warplanes bomb several targets in Gaza Strip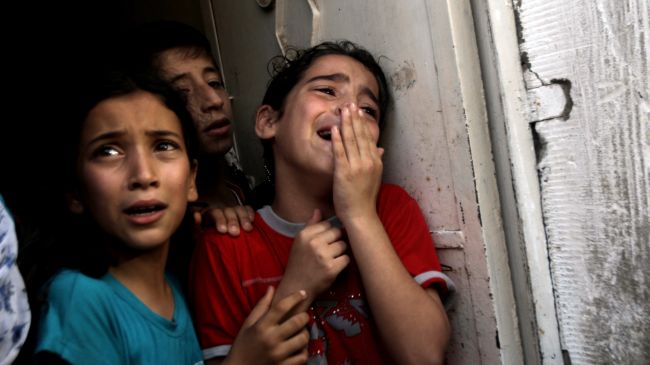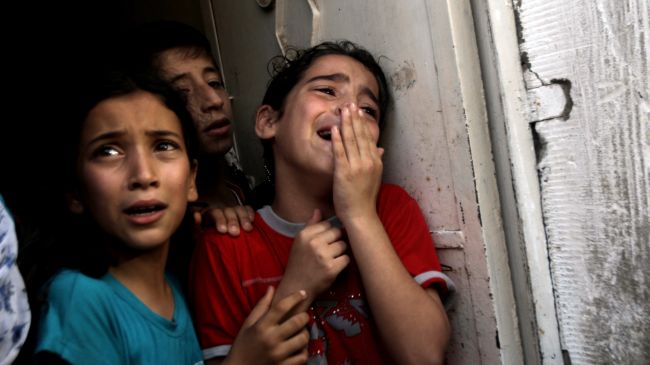 Israeli warplanes have pounded several targets in the town of Beit Lahiya in northern Gaza Strip, with no reports on possible casualties, Press TV reports.
The Israeli warplanes "fired a few rockets on northern Gaza the early hours of today hitting empty areas. Medical sources said no one was hurt. A lot of people were treated for shock, especially children because the firing of rockets took place around 4:30 or 5 AM in the morning," said Press TV correspondent Ashraf Shannon.
"This followed two days of Israeli attacks against the people of Gaza which was met with a tit-for-tat response by the Palestinian resistance faction, [which] responded by firing homemade rockets from the Gaza strip," he added.
The Israeli military also confirmed the attack and claimed the airstrike on Wednesday was carried out in response to Palestinian rockets fired into Israel.
On Monday, Palestinian resistance groups fired a number of rockets into the southern part of the occupied lands in response to an Israeli airstrike that killed one person and injured eleven others in Gaza.
Elsewhere, a number of Israeli tanks and bulldozers entered an area east of the town of Rafah in continuation of Israel's intensified attacks on the Gaza Strip in recent days.
Israeli tanks also shelled the city of Khan Yunis in eastern Gaza after the rocket attack.
The Israeli military frequently bombs the Gaza Strip. In the attacks, disproportionate force is always used, in violation of international law, and civilians are often killed or injured.
Gaza has been blockaded since 2007, which is a situation that has caused a decline in the standards of living, unprecedented levels of unemployment, and unrelenting poverty.
The Israeli regime denies about 1.7 million people in Gaza their basic rights, including the freedom of movement and the right to decent living, work, health and education.