Middle East
Palestine
Zionist Israelis hold demos against austerity measures, social injustice of Slaughterer Government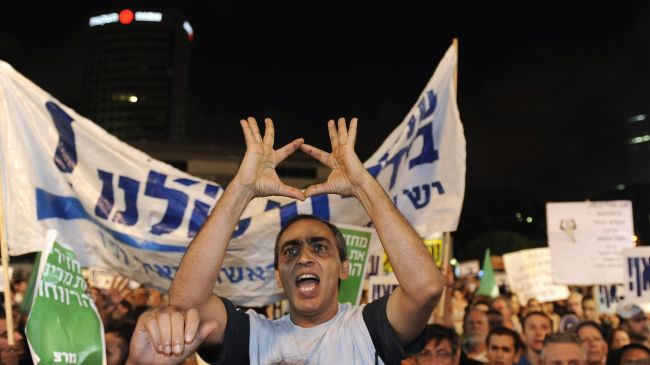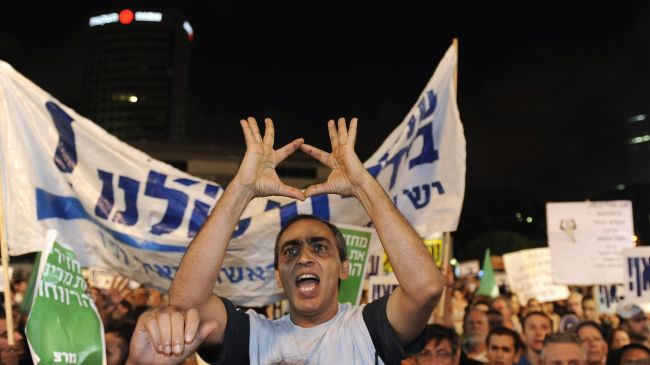 Thousands of Zionist Israelis have held demonstrations in Tel Aviv to protest against social inequality and the Slaughterer government's austerity measures.
Late on Saturday, protesters held demonstrations against a recent package of sweeping austerity measures that the Zionist government of Slaughterer Benjamin Netanyahu said were necessary to reduce the budget deficit and protect the economy.
The protesters are angry about the high cost of living, especially the cost of food, gasoline, education, and healthcare. They also complained about "social injustice" and the widening chasm between the rich and the poor.
"This isn't only a young people's campaign," said students' union chairman and social activist Itzik Shmuli at a press conference on Friday. "It's the campaign of everyone who bears the economic, social, and defense burden…"
One of the Zionist protest leaders, Stav Shaffir, who participated in the press conference said, "It's time to go to an all-out war… The games are over."
Saturday's demonstrations are believed to be the largest of several protests held over the past few months to protest against Zionist Israel's handling of the economy and its social policies.
Slaughterer Netanyahu, who has been facing calls to step down, has formed a committee to address the protesters' demands. But the demonstrators say no single concrete step has been taken so far.
Slaughterer Netanyahu has also ruled out the idea of spending from outside the budget for economic reforms, a response that Zionist Israeli protesters say disillusioned them.