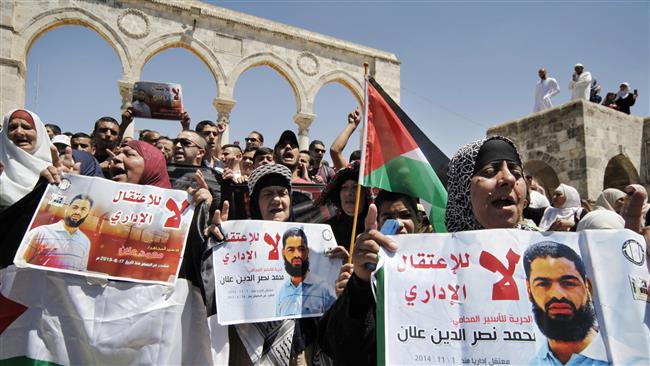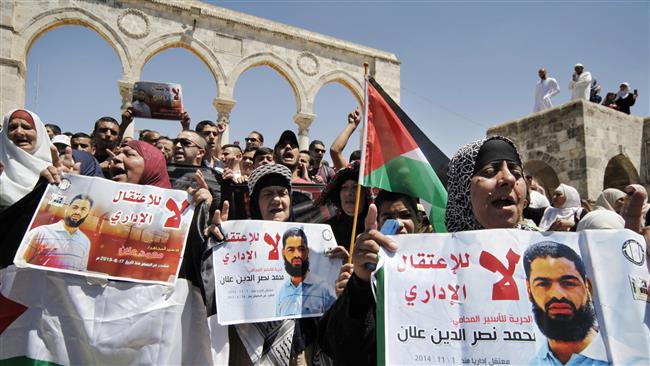 Zionist Israel has reportedly issued the so-called administrative detention order for 34 Palestinian detainees in defiance of widespread criticisms against the practice.
The rights group Palestinian Prisoners' Society (PPS) said on Monday 14 prisoners received the order for the first time, while the remaining got renewed administrative detention order.
More than 7,000 Palestinian prisoners are currently held in some 17 Israeli jails, dozens of whom are serving multiple life sentences.
Over 500 detainees are under administrative detention, which is a sort of imprisonment without trial or charge that allows the Tel Aviv regime to incarcerate Palestinians for up to six months. The detention order can be renewed for indefinite periods.
According to the Israeli human rights organization, B'Tselem, arbitrary detention should be exercised only in very exceptional cases, but Israeli officials routinely employ the practice against thousands of Palestinians.