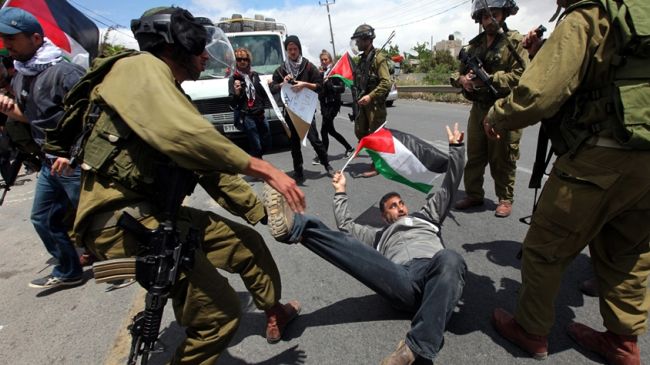 The Palestinian Authority (PA) is considering halting security coordination with Israel after Israeli forces killed two Palestinians near Ramallah, a security official says.
The two protesters, Musaab Nuwarah, 20, and Mohammed Udeh, 17, were shot in the chest by Israeli troops during a demonstration marking the 66th anniversary of the Nakba Day, or the Day of Catastrophe on Thursday. They later died at a hospital in Ramallah, medical officials said.
Following the incident, the senior official who spoke on condition of anonymity, said the PA cannot ignore Israeli violations and is seriously considering a halt to security coordination with Tel Aviv.
Under the agreements between the PA and Israel, PA forces help the Israeli army to thwart attacks emanating from the occupied West Bank.
The official added that the Israeli regime has ignored international law and the right of the Palestinian people to self-determination.
Every year on May 15, Palestinians all over the world hold demonstrations to commemorate the Nakba Day, which marks the anniversary of the forcible eviction of hundreds of thousands of Palestinians from their homeland by Israeli troops in 1948.
On May 15, 1948, Israeli forces displaced some 750,000 Palestinians, forcing them to flee to different neighboring countries.
The official further referred to illegal Israeli settlement activities as another reason behind the decision.
More than half a million Israelis live in over 120 illegal settlements built since Israel's occupation of the Palestinian territories of the West Bank and East al-Quds (Jerusalem) in 1967.