Iran
zionist israel's Dimona N. Center within Iran's Missile Range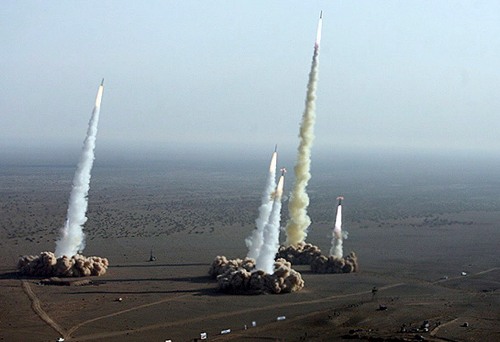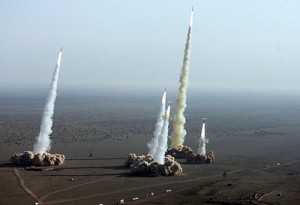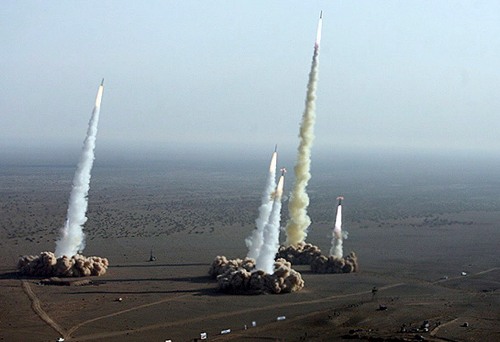 A senior Iranian military commander on Wednesday stressed Iran will not be handcuffed in case it comes under enemy aggression, adding that occoupying israel's Dimona nuclear plant and all other parts of israel are within the reach of Iranian missiles.
Responding to a question about Iran's capability to target Dimona nuclear facility in the occupied Palestinian territories, Iranian Armed Forces Deputy Chief of Staff for Cultural Affairs and Defense Publicity Brigadier General Massoud Jazayeri told Al Alam News Network that the center "is the most accessible center to Iran", and stressed that Iran enjoys the capability even to target areas farther the nuclear plant.
As regards a possible US or Israeli military aggression against Iran, Jazayeri underscored, "Our capabilities and our defensive tactics will definitely make the enemies, including the US and the Zionists, repent (their action)."
"The US or any other regime may initiate a war, but definitely they will not be the side who ends it," he underlined, and stated, "Iran can manage any military move."
"It is now several years that we prepared plans in this ground and we have foreseen tens of defensive plans and scenarios (for such a confrontation)."
"We do not feel worried at all in this ground," the commander reiterated.
The remarks by Jazayeri came after occupying israeli President Shimon Peres said on October 4 that an attack on Iran was becoming increasingly more likely and a few weeks later his Prime Minister, Benjamin Netanyahu, addressed the parliament (Knesset) to garner support for a military attack on Iran.
In response senior Iranian officials said the recent US and Israeli threats are nothing but "foolish" remarks, and warned that friends and allies of the Islamic Revolution would destroy Israel before it can make the slightest military move against Iran.
Last night, a senior member of the Iranian Parliament's National Security Commission warned that Israel would find itself in war with Iran in Tel Aviv streets if it dared to attack the Islamic Republic.
"Israel is not in the size to launch a military strike on Iran, but if it takes such a foolish action, the Iranian militaries will fight with the Zionist soldiers in Tel Aviv streets and will force them out of the Palestinian soil," member of the Iranian Parliament's National Security and Foreign Policy Commission Seyed Hossein Naqavi told FNA on Tuesday.
Naqavi also warned that in case Iran comes under a military attack, the battlefield won't be Iran, but "the entire Europe and the US".
"Iranian forces will fight with the enemies with maximum might and power all throughout the European and US soil, if Iran comes under attack," he reiterated.
The lawmaker noted the reports on certain military measures recently adopted by the British government against Iran, and said, "A look at the history reveals that the British regime has been using threat, intimidation, terror and colonialism all throughout the last 500 years. Now a country with such a long record of crimes and colonialist actions should know very well that the Islamic Republic enjoys a high military capability today."