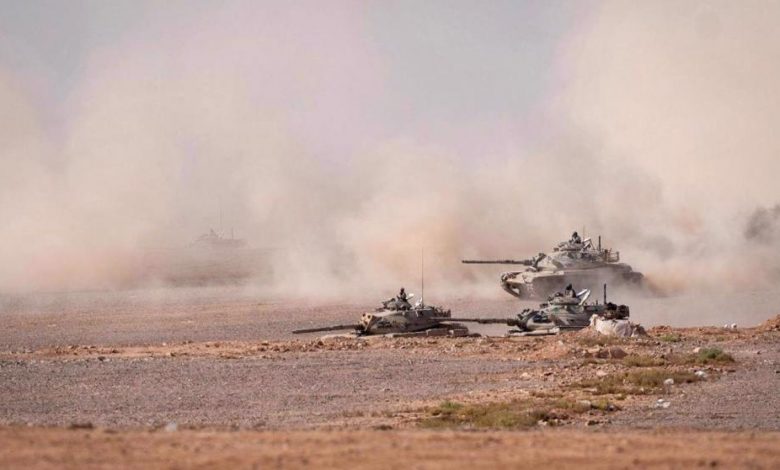 Jordan has disclosed a military agreement with the United States that has drawn condemnation from the opposition for posing a threat to the country's sovereignty.
Jordan's Foreign Minister Ayman Safadi told parliament on Sunday that the agreement was "the fruit of long negotiations."
Amman and Washington signed the deal in January and the government okayed it last month, but in an exceptional move it shunned parliament.
The agreement stipulates that "US forces may possess weapons and circulate with them on Jordanian territory while exercising their duties".
According to the deal, the US forces may transport and stock equipment and that personnel, their aircraft and ships will be authorized to "freely enter and exit Jordanian territory".
MP Saleh al-Armuti denounced the lack of parliamentary oversight and urged the government to annul the pact, saying it "violates the constitution and affects Jordan's sovereignty".
Foreign Minister Safadi, however, defended the accord, saying it "in no way affects Jordan's sovereignty, and everything it contains is subject to Jordanian law and is compatible with international law."
"The agreement does not authorize American forces to carry out combat actions within the kingdom," he told lawmakers.
"The agreement aims to frame defense cooperation and reinforce US support for defense programs and the kingdom's security and stability through military training and equipment," Safadi added.
Safadi noted that Jordan receives $425 million in military aid from the United States annually.
According to data published by the Congressional Research Service, there were around 3,145 US military personnel deployed to Jordan at the request of Amman as of June 2020, reportedly with the aim of combating the Daesh terrorist group and promoting stability in the region.