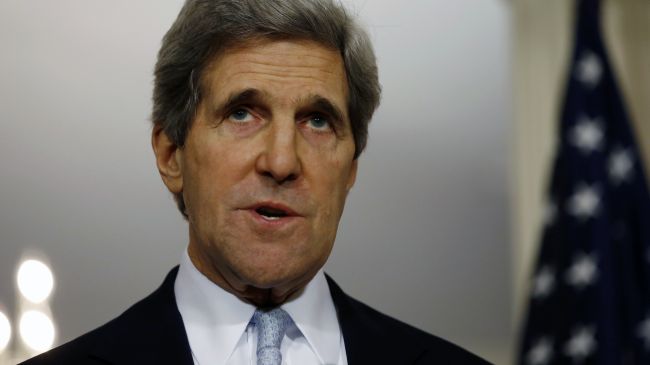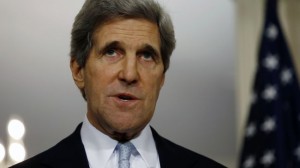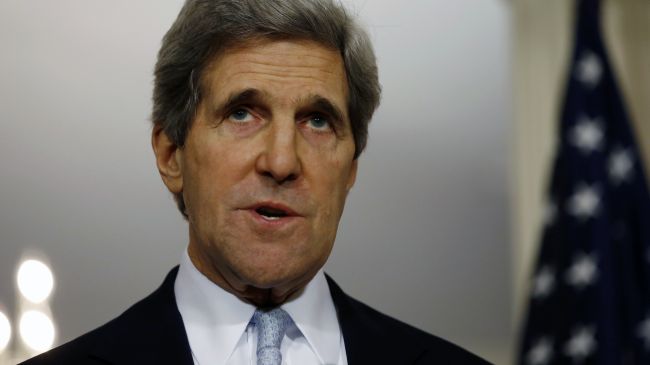 US Secretary of State John Kerry will travel to the Middle East this weekend to hold talks over the recent crisis in Iraq where militants from an al-Qaeda-linked group have taken control of some cities and committed atrocities against people.
On Friday, the US State Department announced that Kerry will travel to Jordan, Iraq's neighbor to the west, and will meet with officials in the Jordanian capital, Amman. During his visit, Kerry will hold talks with US allies in the region before heading to Brussels, Belgium, to take part in a NATO foreign ministers meeting.
The top US official's trip is scheduled from June 22 to 27. According to US State Department spokeswoman Jen Psaki, Kerry will also meet in Paris with Washington's regional and Persian Gulf allies to discuss both Syria and Iraq.
US officials also said Kerry plans to visit Iraq soon but did not say when.
Over the recent days, militants from the so-called Islamic State of Iraq and the Levant (ISIL), also known as the ISIS, have been wreaking havoc in Iraq. ISIL militants have overrun large swathes of land in northern Iraq, including the cities of Mosul, the country's second-largest city, and Tikrit, the birthplace of former Baathist dictator Saddam Hussein, in just two weeks.
Local sources say the militants have also seized the town of al-Qaem, a town on the border with Syria, and are in full control of a main border crossing between Iraq and Syria. Thousands of Iraqis have taken up arms to help the Iraqi army fight the militants.
The US says its military is ready for air strikes against ISIL militants in Iraq. However, some US officials – including the chairwoman of the US Senate Intelligence Committee, Sen. Dianne Feinstein (D-California), and Republican Sen. John McCain – say Iraqi Prime Minister Nouri al-Maliki should go before the use of US air power.
This comes as US President Barack Obama said on Thursday that it is "not our job" to choose Iraq's leaders.
In a phone interview with Press TV on Thursday, Daniel Patrick Welch, an American political analyst, said he US is "playing both sides as it always does," adding that the "ISIS is a funded branch of the US terrorist campaign against Syria and the US has been training ISIS in Jordan" and other countries."