North America
zionist Kerry to discuss Iraq crisis with NATO ministers in Brussels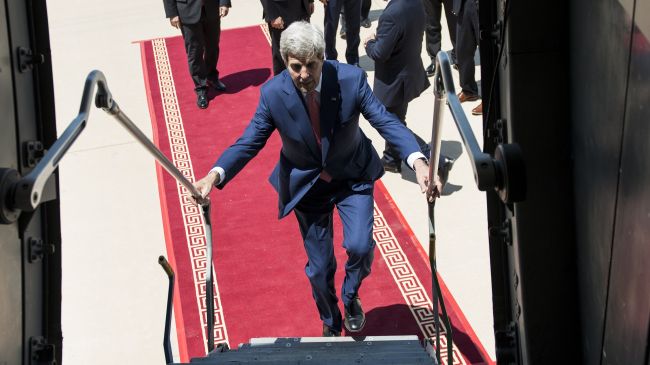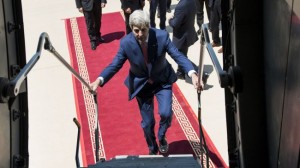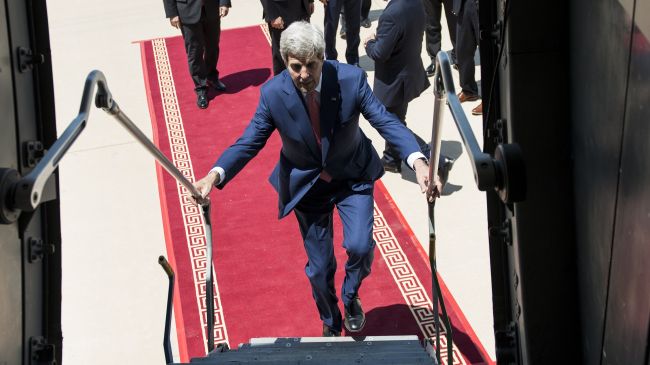 US Secretary of State John Kerry is in Brussels to meet with NATO alliance's foreign ministers holding talks on the current crisis in Iraq.
The top US diplomat flew to Brussels from Iraq to take part in the discussions that formally open June 25 and mainly focus on Iraq.
Kerry met late on Tuesday with EU foreign policy chief Catherine Ashton as well as other European partners and "discussed the grave security situation in Iraq."
US State Department spokeswoman Jen Psaki said they also talked about "efforts to de-escalate tensions in Ukraine and efforts to support the political process in Libya."
Kerry met with Iraqi Prime Minister Nouri al-Maliki and President of Kurdistan region Massoud Barzani during his visit to Iraq.
He told Maliki and other officials that defending Iraq largely depends on their ability to quickly form a new government.
Meanwhile, the Pentagon confirmed that nearly half of the 300 special operations soldiers promised by US President Barack Obama arrived in Iraq and begun work. The troops will assist the Iraqi army in combating militants from the Islamic State of Iraq and the Levant.
According to Anders Fogh Rasmussen, NATO's top civilian official, aside from the Iraq crisis, one of the other items on the meeting's agenda, is how NATO can help build Ukraine's military capacities, including by creating targeted trust funds.
The Brussels meeting is the final gathering of high-ranking government officials before the summit of NATO's leaders scheduled for September in Wales.