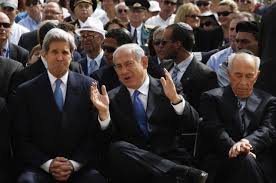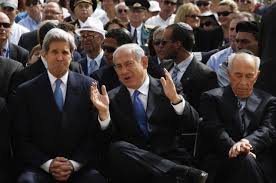 US Secretary of State John Kerry arrived in Jordan on Wednesday and was set to meet Arab officials to discuss the so-called Israeli-Palestinian peace talks, according to the State Department.Kerry
"The secretary would not be going back to the region if he did not feel there was an opportunity (for) taking steps forward in providing an update to representatives of the Arab League … but beyond that I don't have any announcements or predictions to make," State Department spokeswoman Jen Psaki said in a news briefing.
She said Kerry was likely to discuss the Syrian issue with the Arab officials. He was also ready to talk about the current visit to Egypt by his deputy, William Burns.
A Palestinian official told Reuters in Ramallah that Palestinian President Mahmoud Abbas would see Kerry in Amman on Tuesday or Wednesday.
Psaki declined to comment on whether Kerry would meet Palestinian or Zionist officials.