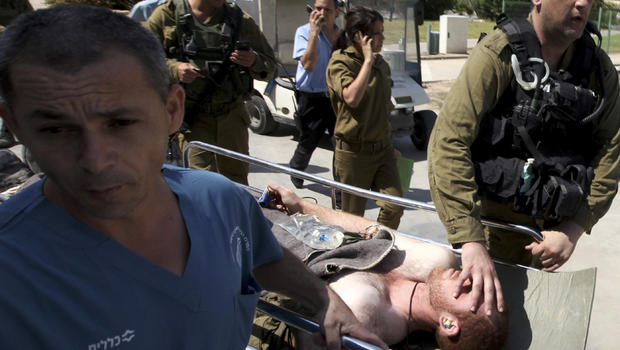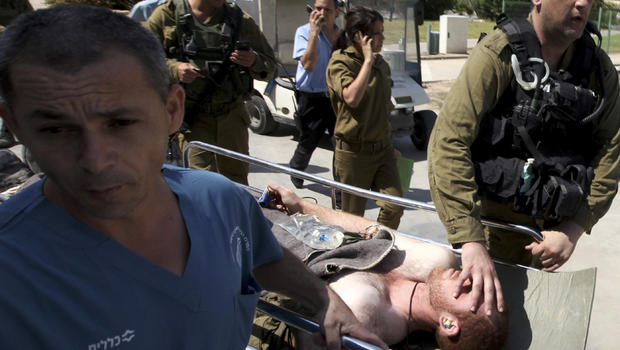 A Palestinian stabbed three Zionist settlers in the Israeli settlement of Alon Shvot near Bethlehem, killing one of them.
A Palestinian got out of his vehicle near a hitchhiking stop outside the settlement and stabbed three Zionists, killing a female settler, reports asserted
The Israeli occupation troops shot the Palestinian youth who carried out the operation.
An Israeli occupation soldier was also critically wounded in a stabbing at a Tel Aviv train station Monday, with police saying the attacker was a Palestinian from the West Bank.
Emergency services spokesman Zaki Heller said a man of about 20 was "very seriously hurt" in the attack outside HaHagana station, where footage from the scene showed medics trying to revive a man lying in the road in pools of blood.Injured Israeli (archive)
One of the paramedics who was first on the scene said his body was covered with stab wounds.
Police spokeswoman Luba Samri said the stabbed man was an Israeli soldier and said the attack was carried out by a Palestinian from the Nablus area in the northern West Bank.
"It was apparently an attack with nationalist motives. The suspect is a resident of the Nablus," she said, adding that he had been arrested in a nearby apartment building where he had holed up.
The attack came as tensions mount between Palestinians and the Israeli occupiers in al-Quds after Zionist extremists called for praying in the holy al-Aqsa Mosque.
In another context, the Palestinians continued their rallies in the town of Kfar Kanna in Nazareth, clashing with the Zionist occupation troops who killed last Saturday a Palestinian youth.