Palestine
Zionist killer Azaria: I have no remorse for killing wounded Palestinian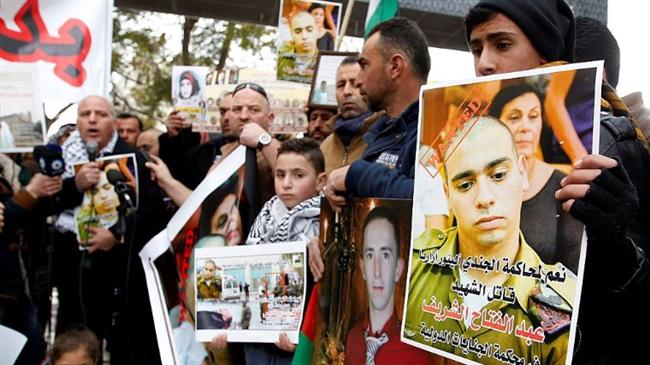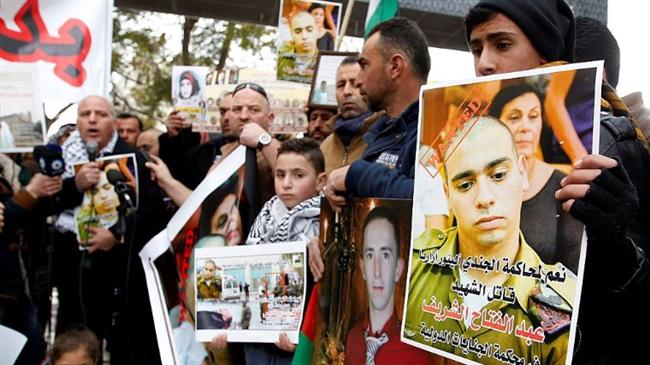 An inhuman zionist soldier, who was convicted of manslaughter for fatally shooting a disarmed and severely-wounded Palestinian, says he has "no remorse" for the murder and would do it again.
Back in March 2016, Israeli Sergeant Elor Azaria shot dead Abel Fattah al-Sharif, a 21-year-old Palestinian who was lying immobile on the ground, following an alleged stabbing attack in the West Bank city of al-Khalil (Hebron).
Azaria was demoted from sergeant to private and initially given 18 months in prison, a sentence which was later reduced to 14 months.
However, he walked free in May after serving only nine months of his jail term for manslaughter.
Israeli Prime Minister Benjamin Netanyahu, who had called for Azaria to be pardoned, welcomed the shooter's release, saying, he was "glad that this is over."
On the contrary, the United Nations' human rights office denounced the prison sentence handed to Azaria as "excessively lenient" for the extrajudicial killing.
The Palestinian victim's family also said that the sentence was "less than [what] a Palestinian child gets for throwing stones."
In an interview with Israel's Hayom newspaper, whose excerpts were released on Wednesday, Azaria said that he did not regret killing the Palestinian man.
"I am at peace with what I did, I acted properly and followed my inner truth," he said. "There is no doubt that if you took me back to those seconds in Hebron, when the event was unfolding, I would act exactly the same all over again because that is what had to be done."
"I have no remorse whatsoever," he added.
In recent years, Israeli troops have on numerous occasions been caught on camera brutally killing Palestinians, with the videos going viral online and sparking condemnations of the regime's military.
Back in June, a controversial Israeli bill, which criminalizes any photographing, recording or filming of the regime's soldiers while on duty, passed its first reading in the Israeli parliament.
Critics say that the draft law hides military abuses, harms freedom of the press and grants legitimacy to the Israeli occupation to commit more crimes.