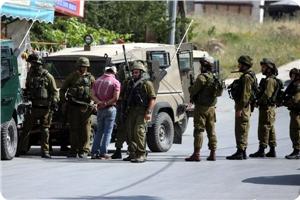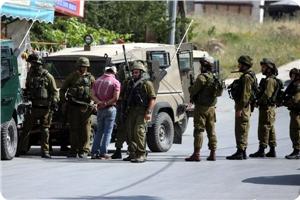 The Israeli occupation Forces (IOF) arrested during February 382 Palestinians from the West Bank and the Gaza Strip, Palestinian human rights sources revealed.
Ahrar Center for Prisoners' Studies and Human Rights reported, on Thursday, that the IOF arrested 382 Palestinians, including 10 women who were released earlier, in different parts of the occupied West Bank, and the Gaza Strip during February.
The center pointed out that 6 Palestinians from the Gaza strip were among the detainees, while the rest were arrested in the West Bank.
Ahrar Center also reported that 38 arrests took place at military roadblocks in different parts of the West Bank, two of them were arrested at the Beit Hanoun (Erez) checkpoint during their way for treatment.
Three other Palestinians were arrested at the Al-karama checkpoint, including the cartoonist Mohammad Saba'na.
The IOF have also launched a political arrest campaign against political leaders and figures in Hamas movement, including three elected MPs Ahmed Attoun, Hatem Qafisha, and Mohammed al-Tal.
The Ahrar Center pointed out that February has witnessed a sharp increase concerning arrest cases compared with the previous month, where 350 Palestinians were arrested in January.