Iran
Middle East
Zionist lobby asks Congress to intensify anti-Iran sanctions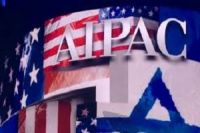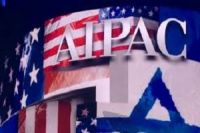 The most powerful Zionist lobby in the US, the American Israel Public Affairs Committee (AIPAC), has issued a statement following the end of this round of nuclear talks in Vienna, asking the US Congressmen to intensify sanctions against Iran.
According to IRIB World Service, citing Fars news agency, this Zionist lobby made this demand from the American Congressmen on Monday night.
This statement partly reads that Congress suspended the intensification of sanctions for a year in order to grant an opportunity to talks. Now the time has come for the Congress to approve fresh sanctions on Iran with the support of both Democratic and Republican parties.
AIPAC statement was released an hour after Iran and the six states, party to negotiations, extended the deadline for nuclear talks for the second time.
Based on this report, Obama administration has termed imposition of fresh sanctions on Iran as an unconstructive measure.