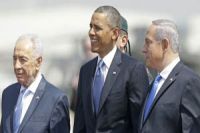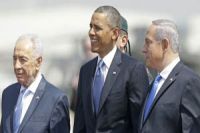 A political analyst tells Press TV the Zionist lobby plays a key role in all policies and statements issued by the United States.
Executive Director of the non-profit organization If Americans Knew, Alison Weir, made the remarks during an interview with Press TV, on Wednesday.
Weir said: "The Israeli lobby is always a major factor in all US policies and in the statements made by US president and our congressional representatives."
The analyst said Tel Aviv and the American Israel Public Affairs Committee (AIPAC) have great power and influence over leaders of the United States.
The commentator said because of pressure from Zionist regime, the US Congress has imposed sanctions on Iran over its peaceful nuclear program, although "intelligence agencies continue to say there's no evidence" that would suggest Tehran is seeking a nuclear weapon.
Weir said that Washington's dependence on Zionist regime's approval of US policies and actions comes as most Americans are currently demanding an "independent United States".