Iran
Zionist lobby seeks to derail nuclear talks: Rafsanjani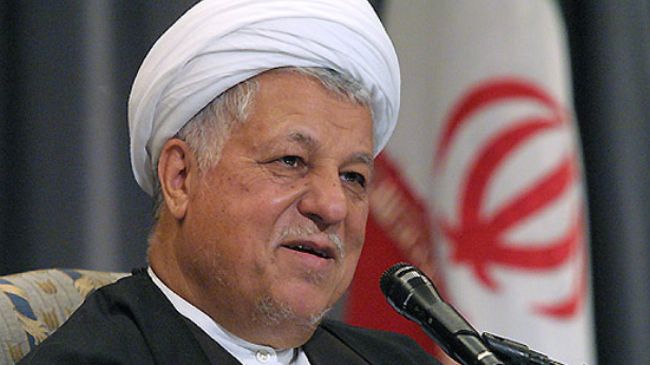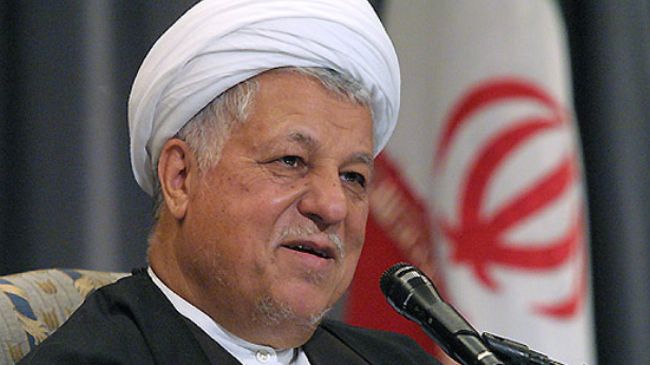 Chairman of Iran's Expediency Council Ayatollah Akbar Hashemi Rafsanjani has warned of efforts by the Zionist lobby to derail nuclear talks between Tehran and the P5+1.
The West should not allow the opponents of nuclear talks with Iran to cast cynicism on the negotiations, Rafsanjani said in a meeting with French Ambassador to Tehran Bruno Foucher on Tuesday.
"The Zionist lobby is doing its utmost to dissuade the European countries and the US from the path of dialogue," Rafsanjani said, underlining the need for diplomatic efforts to prevent the loss of confidence in the course of negotiations.
The senior Iranian official stressed that sincerity is the key to achieving positive results in nuclear talks and added that Iran is fully ready to help settle the dispute should the opposite side be sincere and willing to resolve the issue through diplomatic means.
He said that Iran is against the building of nuclear weapons, adding that a fatwa by Leader of the Islamic Revolution Ayatollah Seyyed Ali Khamenei has banned the development of such arms.
Rafsanjani also welcomed the development of ties with France, saying there is great potential for the further development of bilateral cooperation.
Foucher, for his part, said his country is willing to boost ties with Iran.
He said nuclear talks between Iran and the P5+1 have had a great impact on the future relations of Iran and the world and the building of mutual confidence, which he described as unprecedented.
He also stressed the need for a final agreement over Tehran's nuclear program.