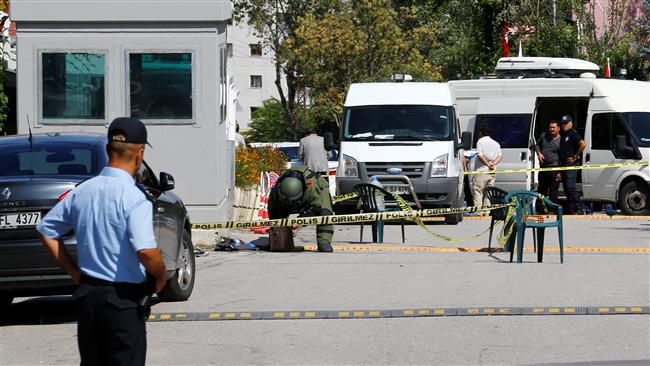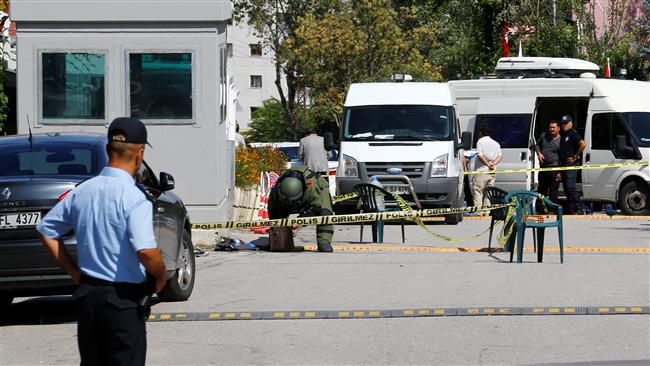 Two assailants have carried out an attack against the Israeli embassy in Ankara, with police shooting and capturing a suspect.
Private broadcaster NTV said one person had been "injured and neutralized" in the Wednesday incident, in which the assailants tried to storm the Israeli mission.
Emmanuel Nahshon, a spokesman for Israel's ministry of foreign affairs, said that an attacker apparently armed with a knife had tried to enter the embassy before being shot and slightly wounded.
He said the attack took place in the "outer perimeter" of the embassy, adding, "The attacker was wounded before he reached" the mission.
The Ankara governor's office said the attacker, who appeared to be mentally unstable, ignored a police warning to stop. No links to any organization or criminal records have been found for the man, it said.
The incident comes months after Ankara and Tel Aviv resumed diplomatic ties after a six-year freeze.
Ankara and Tel Aviv's once close relations soured after Israeli commandos raided the Gaza Strip-bound Turkish-flagged Freedom Flotilla in international waters of the Mediterranean on May 31, 2010, killing nine Turkish citizens and injuring about 50 other people.
A tenth Turkish national later succumbed to his injuries.
The two sides, however, announced a reconciliation agreement on June 27, after several rounds of negotiations. Later, Ankara and Tel Aviv began the procedure of exchanging ambassadors.