Palestine
Zionist Occupation arrests two citizens in Ramallah and Nablus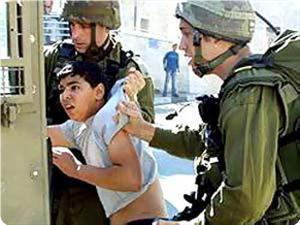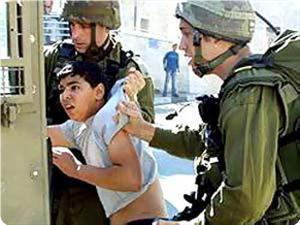 Zionist Israeli occupation forces (IOF) arrested at dawn Thursday a young man and a child from Ramallah and Nablus in occupied West Bank, and transferred them to the Israeli Shin Bet's interrogation center.
The IOF arrested in the early morning hours of Thursday the liberated captive Ashraf Abu Arram from Ramallah.
According to his brother, Ayman, a large force of occupation army raided the house of his elder brother Ashraf, and abused him before arresting him and transferring him, handcuffed, to an interrogation center.
Meanwhile, a large number of Slaughterer Israeli occupation soldiers raided al-Quds Street near the Balata refugee camp, east of Nablus.
Local media sources said that the IOF stormed the camp and arrested 16-year-old Abdullah Omar Salama, a pupil in the tenth grade after breaking into his house.