Middle East
Palestine
Zionist occupation forces kidnap director of al-Aqsa's Manuscripts Center, arrest more Palestinians
Zionist forces along with undercover agents have kidnapped the director of al-Aqsa Mosque's Manuscripts Center during an operation in East Jerusalem al-Quds and detained several Palestinians in a series of separate raids across the occupied Palestinian territories.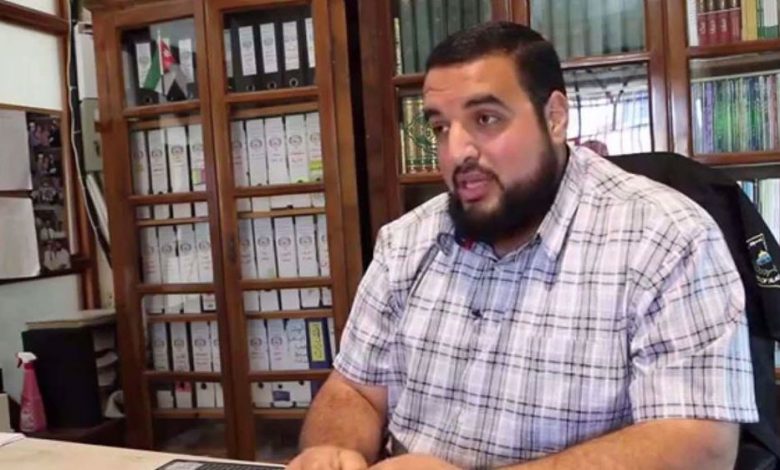 Palestinian media, quoting sources, said Israeli troops stormed al-Thawri neighborhood south of al-Aqsa Mosque, on Wednesday evening, and broke into Radwan Amr's house, before detaining him. 
Amr, an academic and activist, is well known for exposing the Israeli regime's Judaization plans in Jerusalem al-Quds. His mother, Zeina, works as a teacher at the al-Aqsa Mosque compound and his father is expert on revealing Israeli violations.
The Israeli occupying authorities have recently escalated their persecution campaign against Palestinian officials and employees of the Islamic Waqf (Endowment) organization that oversees Muslim holy sites in the Israeli-occupied Jerusalem al-Quds.
In recent months, Israeli settlers have repeatedly violated the al-Aqsa Mosque compound in the occupied Old City of East Jerusalem al-Quds under the strict protection of regime forces as part of break-ins into the Islamic holy site.
Outside the compound and particularly at its gates, Israeli soldiers have also imposed restrictions on Palestinian worshipers' access to the mosque, demanded their ID cards, frisked them, and searched their bags.
Hardline Israeli legislators also regularly violate the al-Aqsa Mosque compound in the occupied city, a provocative move that infuriates Palestinians.
Israeli forces kidnap Palestinians, attack youths in West Bank
Separately, the Palestinian Information Center said on Thursday that Israeli forces abducted several Palestinians in large-scale overnight raids in the occupied West Bank and East Jerusalem al-Quds. 
A number of activists, university students and even minors were among the detainees.
The Israeli troops kidnapped the Palestinian youths after breaking into their homes in the West Bank cities of Bethlehem, al-Khalil (Hebron) and Nablus.
Some Palestinians were also forcibly taken away by Israeli troops in the Ramallah villages of al-Mughayyir and Kafr Ni'ma.
They also stormed the Tulkarem refugee camp and the Ramallah town of Kobar during the abduction campaign. Local residents said violent clashes occurred between troops and local residents at the old cemetery in Kobar and elsewhere across the region.
A series of violent clashes also broke out as Israeli forces stormed Qalandiya refugee camp in east Jerusalem al-Quds. They also abducted two Palestinian youths from at-Tur town of the occupied region. 
The circumstances surrounding the kidnappings are yet unknown, but the Israeli forces carry out such swoops on a nearly daily basis, taking away Palestinians whom the regime usually accuses of acting against its so-called interests.
More than 7,000 Palestinians are reportedly held in Israeli jails. Hundreds of the inmates have apparently been incarcerated under the practice of administrative detention, a policy under which Palestinian inmates are kept in Israeli detention facilities without trial or charge.
Some Palestinian prisoners have been held in administrative detention for up to eleven years.
Palestinian inmates regularly stage hunger strikes in protest at the administrative detention policy and their harsh prison conditions in Israeli jails.
The new development comes at a time of rising tensions between Israelis and Palestinians in the wake of prime minister Benjamin Netanyahu's intention to annex parts of the West Bank.
Conditions have also been tense since US President Donald Trump announced his decision on December 6, 2017 to recognize Jerusalem al-Quds as Israel's 'capital' and relocate the US Embassy from Tel Aviv to the occupied city.
The developments also come as  Abu Dhabi and Tel Aviv signed a US-mediated agreement at the White House to normalize ties in September.
The normalization deals have drawn widespread condemnation from Palestinians, who seek an independent state in the occupied West Bank and Gaza, with East Jerusalem al-Quds as its capital. They say the deals ignore their rights and are a betrayal of the Palestinian cause.
The UAE and Bahrain justified their deals with Israel as a means to stop the annexation plans in the West Bank and bring peace to the region. Nevertheless, Israel is still going ahead with its expansion plans.