Palestine
Middle East
Zionist PM Bennett's reception in UAE translates into 'betrayal to Palestine': Islamic Jihad
The Palestinian Islamic Jihad resistance movement has strongly condemned the United Arab Emirates (UAE) officials over receiving Israeli prime minister Naftali Bennett, stressing that any normalization and alliance with the Tel Aviv regime amounts to "betrayal to Palestine."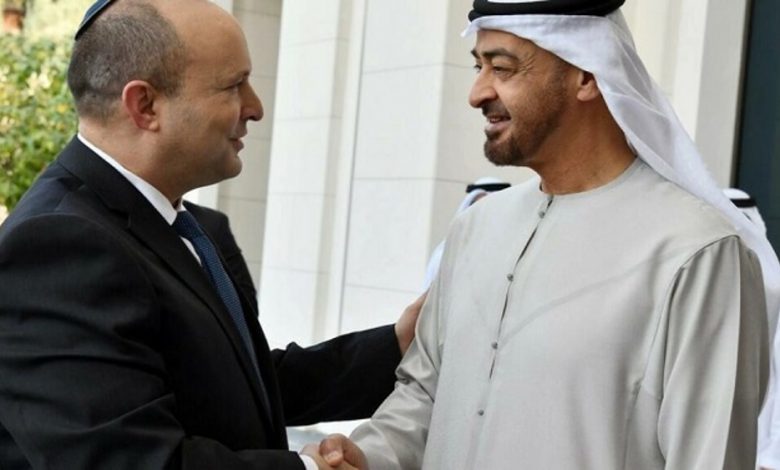 "Bennett's reception would help the criminal [Israeli] regime beef up its security and would be an attempt to legitimize the regime's false existence, wash the hands stained with the blood of Palestinian children and innocent people, and exonerate Israeli murderers and terrorists from their crimes against the entire Palestinian nation," the movement said in a statement released on Monday.
The Israeli prime minister met the UAE's de facto ruler on Monday after becoming the first leader of the Israeli regime to visit the Persian Gulf state, more than a year after the two sides agreed to establish formal relations under a US-brokered deal.
Bennett had a meeting with Abu Dhabi's Crown Prince Sheikh Mohammed bin Zayed Al Nahyan (MBZ) at his private palace, Israeli officials said, following the premier's arrival in the Emirati capital late on Sunday.
The UAE officially inaugurated its embassy in Israel on July 14. The inauguration ceremony was hosted by UAE's Ambassador to Israel Mohammad al-Khaja, with the regime's president Isaac Herzog in attendance.
The embassy is situated in the Tel Aviv Stock Exchange building, also known as the Bursa.
Israel opened its embassy in the Emirati capital in late June. Israeli foreign minister Yair Lapid inaugurated the Israeli embassy in Abu Dhabi and the Israeli consulate in Dubai during a two-day visit.
Since they signed the normalization agreement in August last year, Israel and the UAE have signed a raft of deals in various areas, ranging from tourism to aviation and financial services.
Israeli ministers had previously visited the UAE, but Lapid is the most senior Israeli diplomat to have made the trip, as well as the first to travel on an official mission.
In March, a planned official visit by then-Israeli prime minister Benjamin Netanyahu to the UAE was canceled due to a "dispute" with Jordan over the use of its airspace, according to Israeli officials.
Netanyahu signed agreements with the Emirati foreign minister and Bahrain's Foreign Minister Abdullatif Al Zayani during an official ceremony hosted by former US president Donald Trump at the White House on September 15 last year.
Palestinians, who seek an independent state in the occupied West Bank and Gaza Strip with East al-Quds as its capital, view the deals as a betrayal of their cause.
Meanwhile, a member of the Palestinian Fatah movement's Central Committee said the United Arab Emirates must be expelled from the Arab League due to normalization with Israel.