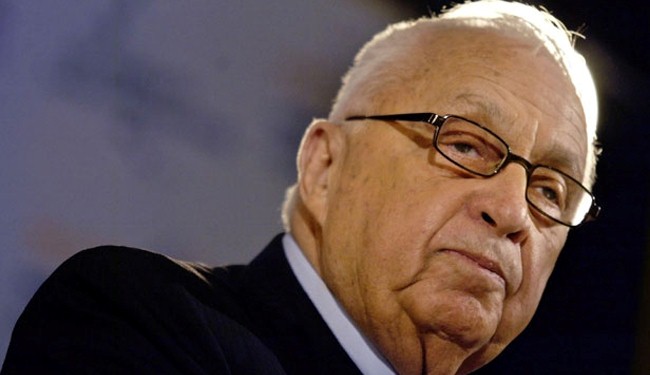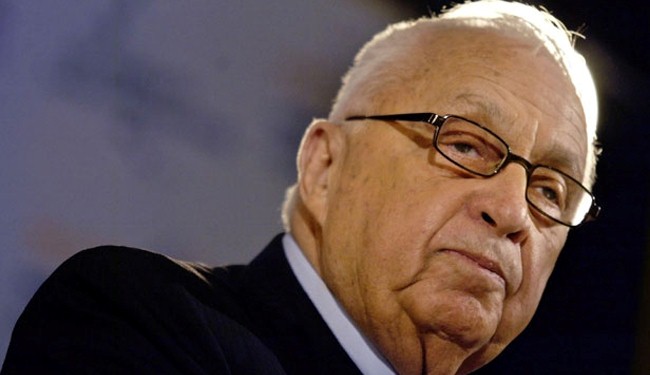 Zionist regime's Public Security Ministry has ordered security forces to probe into public expressions of satisfaction and joy at the death of Ariel Sharon.
The notices were posted in several Yeshivas or religious academies after Sharon's death on Saturday.
A message which appeared at the Torat HaChaim yeshiva in central Israel, which was evacuated from a Gaza settlement following Sharon's orders to pull out, read: "A hearty mazal tov to Ariel Sharon upon his demise," the Times of Israel reported. 'Mazal Tov' is a Jewish congratulation at birthdays and other significant events.
Police have said that they will set up a team alongside representatives from the State Attorney's Office and the Attorney General's Office and will decide upon further action where appropriate.
"This conduct is contemptible and I will not stand for it. I view such criminal actions very severely and I have asked police officials to handle the issue swiftly and professionally," The Israeli Public Security Minister Yitzhak Aharonovitch said in a statement.
However, it is not clear if there would be any legal grounds for such an investigation.
Ariel Sharon, the former Prime Minister of the Israeli regime, was widely known in the Arab and Islam world for his war crimes against Palestinians during deadly years of occupation of Palestine.
Sharon is referred to have been responsible for two massacres that occurred 20 years apart: the September 1982 massacre of Palestinian civilians in the Sabra and Shatila refugee camps in Lebanon, and the April 2002 Israeli Defense Forces (IDF) mass killings in the Jenin refugee camp in the West Bank.