Saudi Arabia
Zionist Prince bin Talal: Riyadh, Tel Aviv share parallel interests on Iran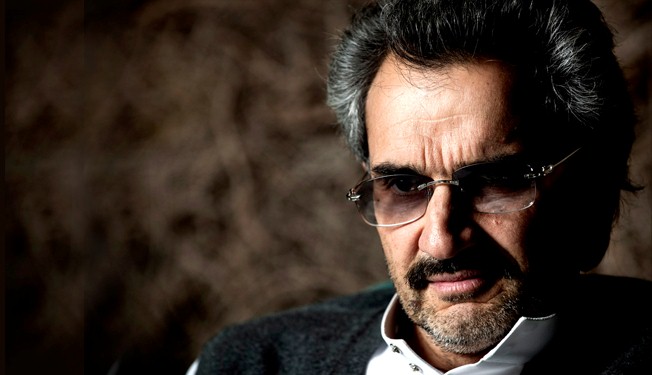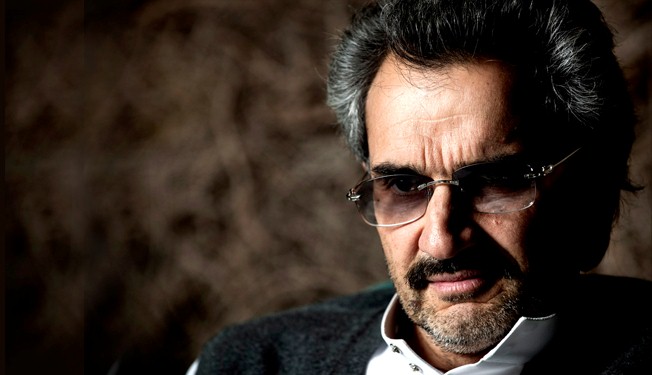 Saudi Arabia's Prince Al Waleed bin Talal says interests of Tel Aviv and Riyadh regarding Iran are 'almost parallel', endorsing a military strike on the Islamic Republic to "neutralize" its nuclear potential.
In an interview with the Wall Street Journal, the billionaire Saudi prince criticized any deal between Iran and Western powers over Tehran's nuclear program that would not include dismantling Uranium enrichment in the Islamic Republic.
He said, "The Saudis and Israelis have both pre-emptively condemned any agreement that doesn't dismantle Iran's ability to enrich uranium".
Waleed bin Talal said he endorsed Israeli Prime Minister's description of Iranian President Hassan Rouhani that said he was "a wolf in sheep's clothing".
He expressed Israel and Saudi Arabia's share of interests over Iran as 'incredible' saying that "For the first time, Saudi Arabian interests and Israel are almost parallel".
The Saudis are trying to "put maximum pressure now on the United States not to succumb to the president of Iran's soft talk," he added.
After more than four days of intense negotiations, Iran and the six nations, the US, Britain, Russia, France, China and Germany, sealed an interim deal in Geneva on Sunday morning to pave the way for the full resolution of the West's decade-old dispute with Iran over its nuclear energy program.
Israel, which is believed to be the sole possessor of nuclear weapons in the Middle East with 200-400 warheads, has repeatedly threatened to launch a military strike against Iran over the country's nuclear energy program.
The Saudi Prince said he thinks a military option to "neutralize" Iran's nuclear potential is preferable to a bad diplomatic deal.
Israeli regime was lobbying hard to prevent a deal on Iran's nuclear program in Geneva.
Netanyahu described the Sunday deal as a 'bad agreement' while the Saudi Royals have remained silent on the matter.
A recent report by The Sunday Times said Saudi Arabia has given the go-ahead for Israeli warplanes to use its airspace for possible attacks on Iran.
"The Saudis are furious and are willing to give Israel all the help it needs," an unnamed diplomatic source was quoted by the paper.
Saudi Arabia has reportedly dined the report.