Zionist-puppet Bahraini regime forces clamp down on anti-regime protesters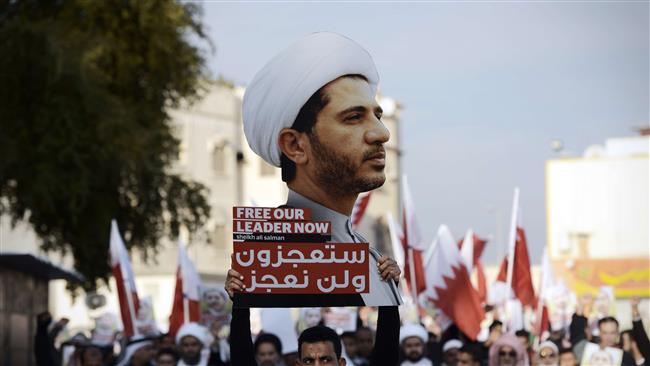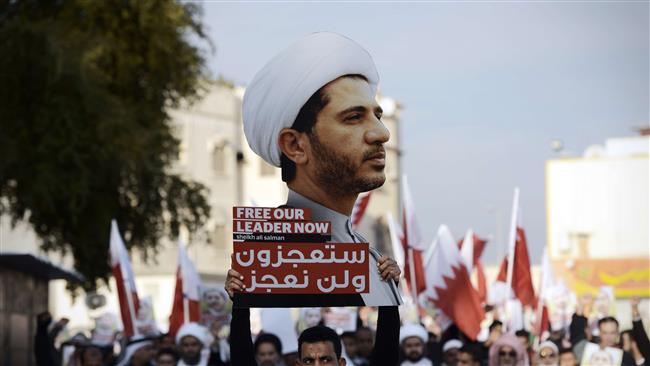 Brutal Regime forces in Bahrain have attacked protesters demanding the release of a prominent Bahraini opposition figure and other political prisoners.
Thousands of Bahrainis held nationwide rallies in a show of solidarity with political prisoners on Friday.
Media reports say demonstrators poured onto the streets in the capital Manama and several other towns across the Parisian Gulf kingdom.
The angry protesters called for the release of jailed opposition leader Sheikh Ali Salman, and chanted slogans against the ruling Al Khalifah family.
The angry demonstrators emphasized that Salman's detention will not stop them from demanding their rights. They also called for the downfall of the unelected regime in Manama.
Bahraini regime forces fired teargas and birdshot to disperse anti-government protesters across several regions.
Tensions have been running high in the monarchy since Salman's arrest.
Bahraini people have held many protest rallies ever since, demanding his release. The protests have mostly turned violent after intervention by regime forces.
Prosecutors on Monday charged Salman with attempting to overthrow the regime and sent him to trial despite international calls for his release. Opposition bloc al-Wefaq National Islamic Society has rejected the allegations.
The opposition leader has been in custody since December 28 and his detention has sparked near-daily protests across the kingdom.
The arrests are part of Manama's brutal suppression of anti-regime protesters since 2011. Scores of people have been killed and thousands more wounded during the crackdown.