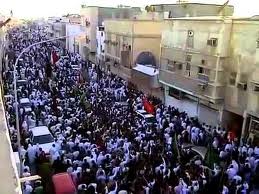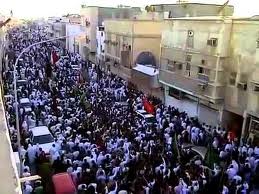 Saudi authorities are deploying a range of judicial methods to stifle the country's peaceful pro-reforms and human rights campaigners in a crackdown on dissent that includes jail terms and travel bans, according to activists, local Al-Akhbar daily reported Wednesday.
Some rights defenders, who have been held for years without trial, had been presented to court in recent months in cases that demonstrate a change in the process of dealing with political prisoners, activists and lawyers told Reuters news agency.
They said seven rights advocates, including professors and lawyers, had been investigated in the past five months and 20 had been banned from travel. Four of those investigated are facing trial while one has been sentenced to four years in jail.
"I believe that these trials come in the context of the suppression of the human rights movement," Abdullah al-Hamid, a former professor on trial on charges of inciting the public told Reuters.
"Instead of introducing reforms to move away from police coercion, the government is putting activists on trial."
Two of the cases had been presented in specialized criminal courts, which were set up to deal with terrorism and security related issues. Their charges range from tarnishing the country's reputation and questioning the independence of its judiciary to owning illegal books.
A spokesman for the Justice Ministry declined to comment on the cases. A spokesman for the Interior Ministry could not immediately comment on accusations the government was cracking down on activists.
The activists represent groups that have called for the conservative Islamic kingdom to become a constitutional monarchy with an elected parliament and have charged the government with human rights abuses including wrongful detention and torture.
The Saudi Interior Ministry denied the presence of any political prisoner in the kingdom, but it is well known, however, that the Gulf dictatorship and world's top oil exporter has a low tolerance for public dissent and is one of the most repressive states in the world. The kingdom has no codified legal system and most top government jobs are held by high ranking royals.
Saudi Arabia moved swiftly to stifle any popular unrest as seen by other Arab states, but continues to face protests in the eastern Qatif region.
In April, a court in the capital Riyadh sentenced Mohammed al-Bajadi, a prominent rights campaigner who was held for one year without charges after voicing support for families of prisoners demonstrating for the release of jailed relatives, to four years in prison.