Iran
Saudi Arabia
Zionist-puppet Saudis amend fabricated news of detaining Iran's vessel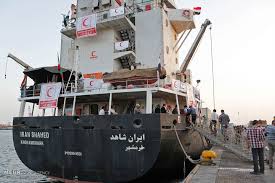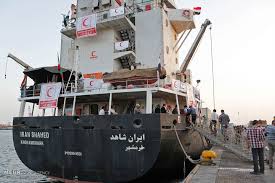 Iran's IRNA reported an anti-Iran news campaign of Saudis changed details of their news trying to save their anti-Iran face before the world.
Ahmed al-Assiri, adviser in the office of Saudi Arabia's minister of defense, who had said on Wednesday that they have detained an Iranian cargo ship of weapons for Yemenis amended their fabricated news against Iran saying that the UN relief cargo contained forbidden items, reported Islamic Republic News Agency of Iran (IRNA) on Friday.
The Iranian news agency added that the Saudis, who had nothing to prove their fabricated news, changed the details saying that a UN relief cargo had "military communications equipment" on board.
Saudi-backed news propaganda launched a news-campaign on Wednesday that an Iranian vessel of weapons which was depatched from Iran's Bandar Abbas port was detained by Saudi-led-coalition forces.
The cargo, the MV Mainport Cedar which was marked by the flag of the Marshall Islands, was traveling from Djibouti to an approved stop at Yemen's port of Hudaydah when it was diverted to Jizan by Saudis on last Thursday.
The United Nations World Food Program (WFP) said to the media that Saudi Arabia seized a ship carrying food for Yemen over "humanitarian IT equipment."
Saudi war on Yemen, started on March 26, 2015, has taken the lives of nearly 8,300 Yemenis, among them over 2,230 children, and injured over 16,000. The bombardments have also flattened the impoverished country's infrastructures.