Middle East
Palestine
Zionist rabbi succumbs to wounds from Heroic West Bank Stabbing Op.
An Israeli man has succumbed to injuries he had sustained in a shooting and stabbing operation that left an zionist soldier dead and another injured in the occupied West Bank on Sunday.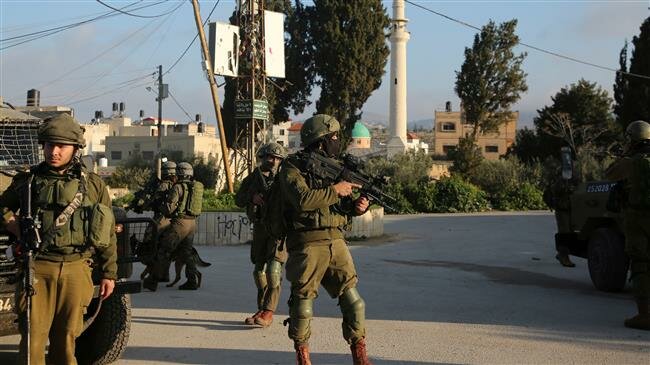 The 47-year-old rabbi, Ahiad Ettinger, who lived in the Eli settlement in the West Bank died on Monday, his family said.
Israeli media reported on Sunday that an assailant, whom the Israeli regime allege to be a Palestinian, stabbed a soldier near the Ariel junction southwest of Nablus and managed to take his gun and drive to the Gitai Avishar junction, where he allegedly shot other people, including another soldier. The second soldier is reportedly in serious condition.
The Israeli military on Sunday raided an area near the Palestinian village of Burqin in their search for the assailant who fled the scene. Troops continued their search on Monday, according to Palestinian media reports.
Tensions have been running high in the West Bank and the besieged Gaza Strip since December 2017, when President Donald Trump decided to recognize Jerusalem al-Quds as Israel's "capital" and moved the US embassy from Tel Aviv to the occupied Palestinian city.
The decision has emboldened the Israeli regime which regularly opens fire on Palestinians, accusing them of seeking to stab its troops.
Human rights groups have repeatedly slammed Tel Aviv for its shoot-to-kill policy, saying many of the Palestinians killed in such attacks did not pose any serious threat to Israelis.