Palestine
Zionist Rabbi wounded in new stabbing attack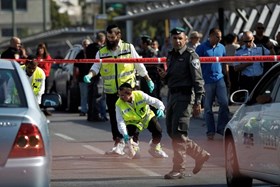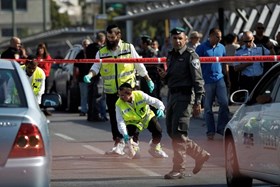 A Zionist rabbi was stabbed and seriously wounded near Nabi Elias village in Qalqiliya province Sunday afternoon in the third attack of its kind today.
Hebrew media described the stabbing as "deliberate", adding that the rabbi was stabbed inside his car by a Palestinian who then fled the scene.
The report said that the rabbi, in his fifties, managed to drive to Eliyahu roadblock, south of Qalqiliya, while bleeding profusely.
The report said that large numbers of Israeli occupation soldiers combed the area in search of the attacker.