Palestine
zionist regieme continues to bomb despite Three-day Gaza Strip ceasefire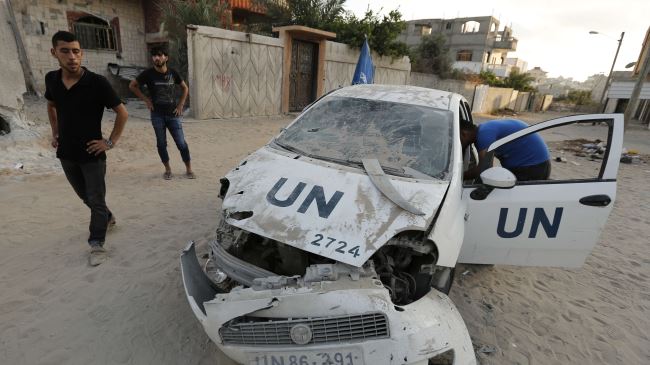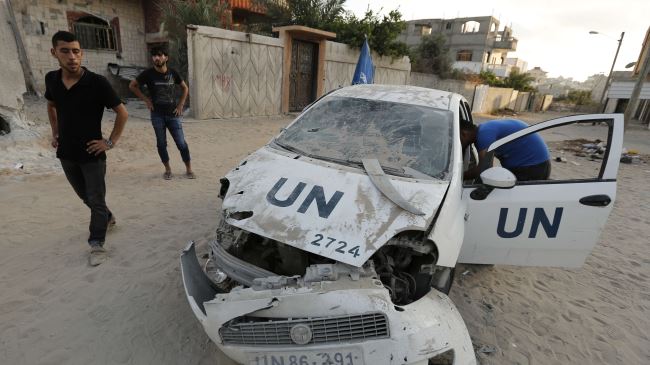 A three-day ceasefire has taken effect in the Gaza Strip amid hopes that the lull contributes to an end to Israel's now-four-week-long aggression against the besieged enclave.
The ceasefire, announced by the US and the UN hours earlier, took effect at 8:00 a.m. (0500 GMT) on Friday.
During the lull, representatives from Palestinian resistance movement Hamas and Israel are to hold indirect talks on a more durable truce in Egypt.
Hamas has already announced that Palestinian resistance groups will observe the ceasefire unless the Israeli troops violate it.
Israel has been targeting the Gaza Strip with military attacks since July 8. The air, sea and land strikes by Israel have so far killed at least 1,460 people and injured over 8,400 others.
At least four short humanitarian ceasefires have been announced since the conflict began, but each has been broken within a few hours by renewed fighting.
US Secretary of State John Kerry has cautioned that there were "no guarantees" that the 72-hour-long truce would bring an end to the Gaza war.
Ashraf al-Kidra, a Gaza health official, said hours before the ceasefire was to take effect, that 17 Palestinians were killed in Israeli strikes, including 10 people from the same family. He said the family members were killed in an airstrike on their home in the southern Gaza town of Khan Yunis.