Palestine
Zionist regime aircraft target Hamas positions in Gaza Strip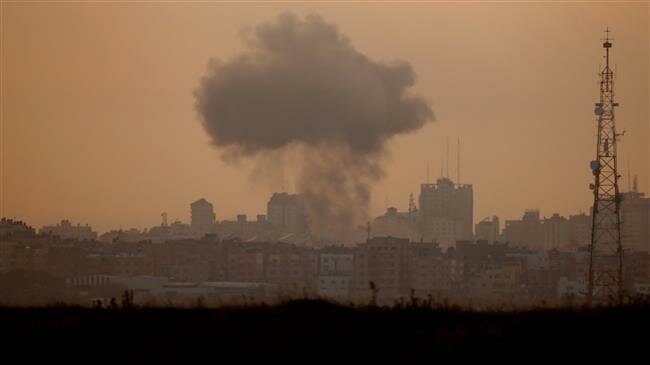 Israeli aircraft have launched airstrikes against the positions of the Hamas resistance movement in Khan Yunis and other areas in the besieged Gaza Strip, hours after Israeli troops injured dozens of Palestinians during protests in the coastal enclave.
The Israeli military claims the Friday air raids were launched in response to the firing of 10 rockets into the occupied Palestinian territories from Gaza.
Earlier in the day, Israeli forces opened fire on several Palestinian fisherman in the northern part of the strip, shortly after injuring dozens of protesters during a fresh round of the March of Return demonstrations.