Palestine
Zionist regime approves more illegal settlement units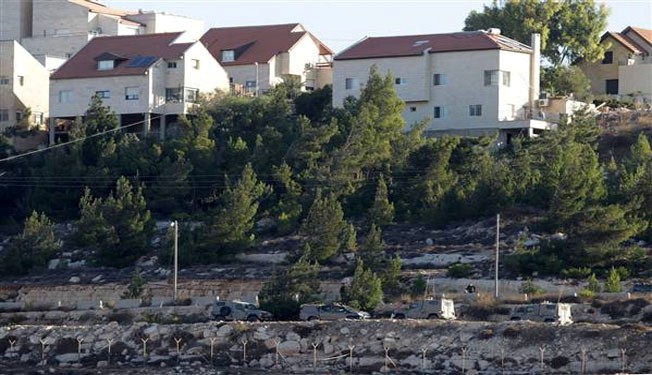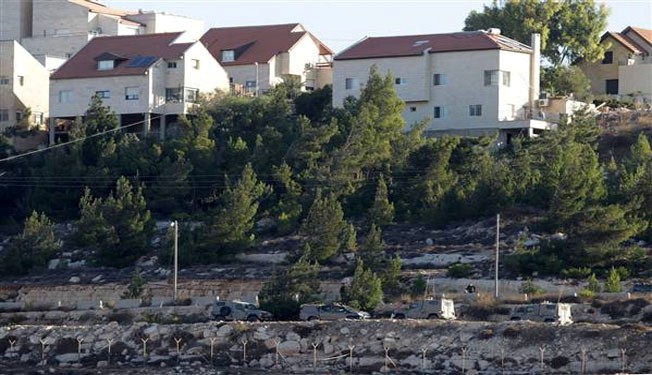 Israel has approved a plan to construct 272 new illegal settlement units in West Bank as US Secretary of State John Kerry left Middle East, a rights group says.
Peace Now movement said the construction of 250 homes at Ofra and 22 at Karnei Shomron was approved by the Israeli military administration charged with the settlements.
"Building could begin rapidly," the anti-settlement group said in a statement.
"A government seeking a two-state solution will not worsen the conflict by building in the settlements, especially those with no chance of remaining under Israeli sovereignty" in the event of a peace deal with the Palestinians, it said.
Ofra and Karnei Shomron are "both isolated settlements in the heart of the West Bank," Peace Now said.
A war ministry official said on condition of anonymity that the planned building work was announced last October.
Some 350,000 Jewish settlers live in West Bank settlements, in addition to another 200,000 Israelis settled in occupied and annexed east al-Quds.
The international community considers the colonisation of occupied land to be illegal, and the Palestinians have long viewed settlement construction as a key obstacle to reaching a peace agreement.
John Kerry has left the Middle East Monday after four days of intense diplomacy negotiations which failed to bear any framework deal.