Palestine
Human Rights
Middle East
Zionist regime Continues Demolition of Palestinians' Homes in Occupied Territories
The zionist regime destroyed another Palestinian house built in the city of Lod in a central district of the occupied territories, Palestinian media reports said.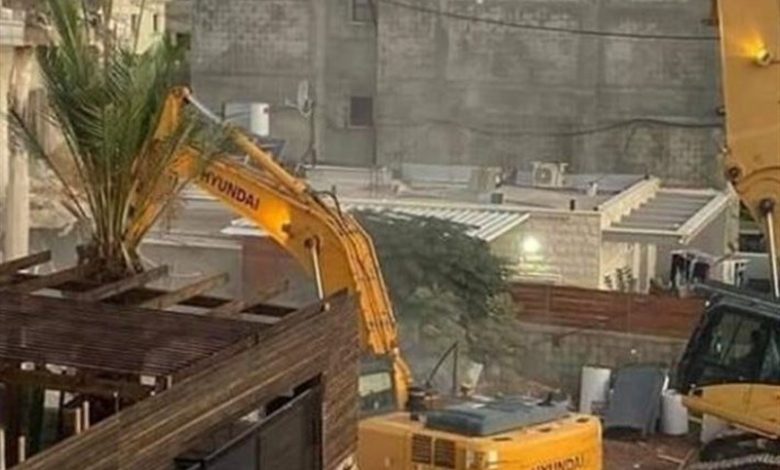 According to the reports, Israeli bulldozers, escorted by troops, raided the al-Mahatta neighborhood in the city of Lod and demolished the house on Sunday.
The residence belonged to Ibrahim Touri, a Palestinian man who has an Israeli citizenship.
The Israeli authorities claimed the house had been built without permit.
"The house demolition came under the Israeli pretext it was built without getting a permit from the Israeli regime," Touri was quoted as saying.
Israel routinely demolishes Palestinian houses in the occupied West Bank, with the abovementioned claim. The so-called permits, however, are almost impossible to obtain.
The regime also sometimes orders Palestinian owners to demolish their own houses or pay the demolition costs instead.
Last Thursday, the Israeli authorities demolished all structures in the Palestinian Bedouin village of Araqib in the Negev desert for the 194th consecutive time, displacing its residents.
In the 1948 war, about 957,000 Palestinians, or 66 percent of the Palestinians who lived in historical Palestine, were expelled and displaced.
The Palestinian community today makes up 21 percent of Israel's total population of more than 9.3 million.
Palestinians in Israel have suffered discrimination, according to rights groups, and have seen many of their homes demolished.