Palestine
zionist regime Detains 13 Palestinians in West Bank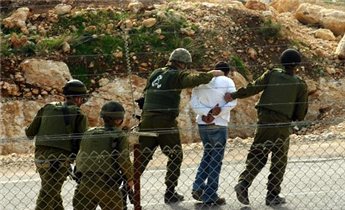 The Zionist army said on Sunday that it had detained 13 Palestinians in different parts of the occupied West Bank.
Zionist Radio said the occupation army had raided different parts of the West Bank to arrest people wanted by security forces.
Meanwhile, Palestinian sources told media outlets that the Zionist army had detained eight Palestinians from the West Bank cities of Bethlehem, Al-Khalil and Ramallah under the pretext that they are wanted by security agencies.
Enemy troops routinely raid West Bank areas and detain Palestinians on claims of being wanted by Zionist security.
Around 5000 Palestinians continue to languish in more than 20 Zionist detention facilities, according to a recent report by the Prisoners Center for Studies and Research, a Palestinian NGO.
They include 200 minors and 19 women, the report said.