Lebanon
Middle East
Palestine
Zionist regime drones violate Lebanese airspace, buzz over Beirut, southern suburbs
Lebanon says Israeli reconnaissance aircraft have entered the country's airspace and flown over the capital Beirut and its southern suburbs in flagrant violation of a UN Security Council resolution.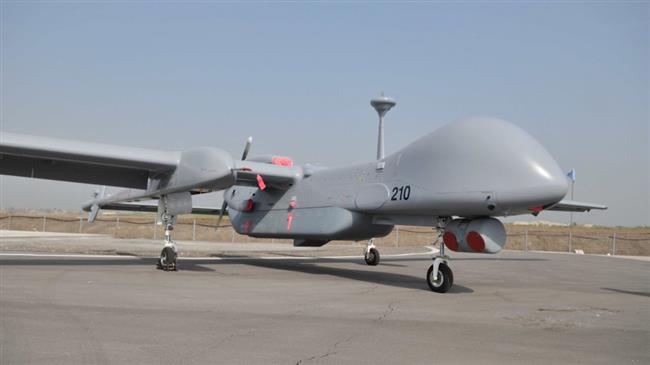 The state-run National News Agency reported that the aircraft circled over Beirut and Dahiyeh neighborhood at medium altitude throughout Sunday night and into early Monday.
Many Beirut residents then took to Twitter to voice their irritation. They also questioned the Tel Aviv regime's priorities, at a time when Israeli medical officials are battling to keep the new coronavirus under control in the occupied territories.
Over 11,200 people have contracted the virus in Israel and 110 have died, according to a running count by worldometers.info.
Israel violates Lebanon's airspace on an almost daily basis, claiming the flights serve surveillance purposes.
On August 24 last year, two Israeli drones crashed in the southern neighborhood of Beirut.
Hezbollah said at the time that the first drone had fallen on a building housing Hezbollah's media office in Dahiyeh suburb.
Lebanon slams Israeli drone incursion as 'threat to regional stability' Lebanon's Prime Minister Saad Hariri and President Michel Aoun denounce a recent Israeli drone attack as a "threat to regional stability," which meant to fuel tensions.
The second drone, which appeared to have been sent by Israel to search for the first one, had crashed in an empty plot nearby after exploding in the air, it added.
Hezbollah Secretary General Sayyed Hassan Nasrallah said the following day that his fellow fighters will counter any further violation of Lebanese airspace by Israeli unmanned aerial vehicles, warning the Tel Aviv regime to immediately cease such breaches.
Lebanon's Hezbollah will no longer tolerate intruding Israeli drones: Nasrallah. Nasrallah says Hezbollah resistance movement will not tolerate any further violation of the Lebanese airspace by intruding Israeli drones.
"Hezbollah will endeavor to down all Israeli drones, which may violate Lebanon's airspace," he said in a televised speech at the time.
The Hezbollah chief noted the Israeli drone incursion into Lebanon amounted to an open attack on the Arab country's sovereignty.
Lebanon complains to UN Security Council against Israel over violating airspace Lebanon lodges a complaint to the UN Scurrility Council against the Israeli regime for violating the country
Lebanon's government, Hezbollah and the UN Interim Force in Lebanon (UNIFIL) have repeatedly condemned Israel's overflights, saying they are in clear violation of UN Security Council Resolution 1701 and the country's sovereignty.
UN Security Council Resolution 1701, which brokered a ceasefire in the war of aggression Israel launched against Lebanon in 2006, calls on Tel Aviv to respect Beirut's sovereignty and territorial integrity.
In 2009, Lebanon filed a complaint with the UN, presenting over 7,000 documents pertaining to Israeli violations of Lebanese territory.