Palestine
Zionist regime forces storms a village in al-Khalil and arrests a child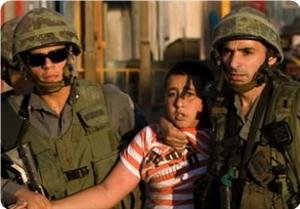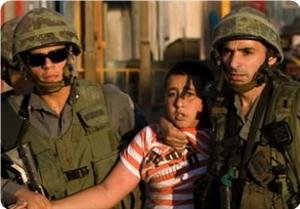 A Palestinian child from the village of Bani Na'im, east of the city of al-Khalil in the south of the occupied West Bank, was arrested at dawn Sunday by the Israeli occupation forces (IOF).
Local sources told PIC's correspondent that the IOF arrested 13-year-old boy Mahmoud Manasra after raiding and searching his family house. He was then transferred to an unknown destination.
The Israeli forces have carried out arrest campaigns in al-Khalil since the beginning of last month. They arrested more than 160 citizens, including a large number of children.
The Palestinian Prisoners' Society (PPS) in the occupied West Bank said that the Israeli soldiers arrested 10 children from the town of Bani Na'im during this month.
The child Ahmed Manasra who had been arrested several days ago talked after his release about the harsh conditions of his detention and the torture which he was exposed to by soldiers, from the moment of his arrest.
He revealed that the Israeli forces tried to force him to sign a blank paper, but he refused. He was then transferred to Ofer court, where he appeared before a judge and then released on bail of one thousand shekels pending trial.