Palestine
Zionist regime in emergency situation, most vulnerable to threats: Doberman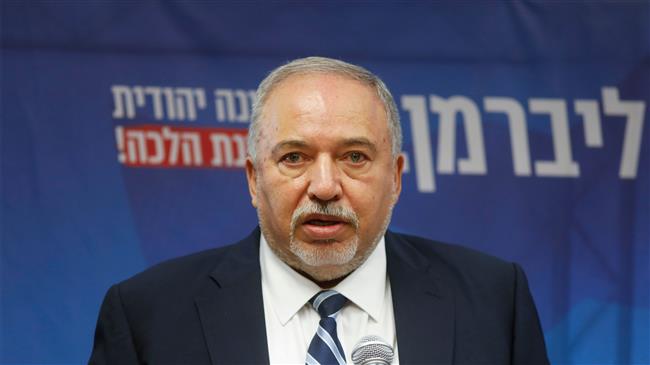 Former Israeli minister of military affairs Avigdor Lieberman says the regime is in an "emergency situation" amid heightened tensions in the Middle East means that it is now vulnerable more than ever.
"When IAF Commander Maj.-Gen. Amikam Norkin warns that the challenge of aerial defense is becoming more complex and the threat of missiles and rockets is now being joined by drones and cruise missiles…, it means we are in an emergency situation," Lieberman wrote on his Facebook page.
Lieberman was referring to comments made by Israeli air force chief Amikam Norkin who said the military's multi-tiered network of air defense systems were "on alert" amid a general threat of coming under attack.
"The challenge of air defense has become more complicated. Joining the threat of missiles and rockets are now attack drones and cruise missiles," he said. "Even as we speak, Arrow, Patriot, David's Sling and Iron Dome batteries are on alert."
Israeli experts have warned that America's recent decision to pull troops out of Syria and abandon Kurdish allies in the wake of a military incursion by Turkey meant that President Donald Trump's White House is not willing to engage militarily in the Middle East region.
This means Israel can no longer count on Washington's unconditional support in case it traps itself in a new military conflict, the Times of Israel wrote.