Human Rights
Middle East
Palestine
Zionist regime intensifies aggression against Palestinian prisoners, lawmaker warns
A Palestinian legislator says Israeli authorities have recently intensified their acts of aggression and suppression against Palestinian prisoners in light of the novel coronavirus pandemic.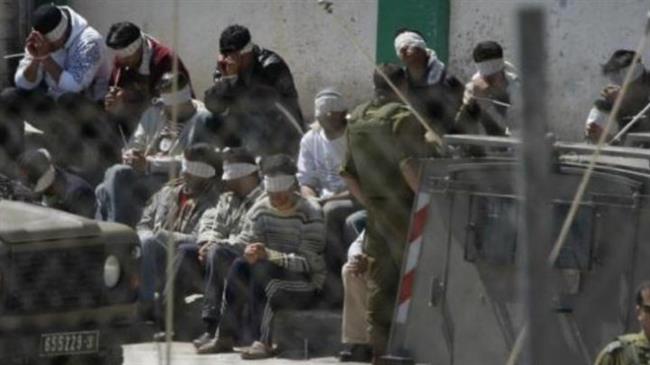 Ahmad Attoun, a member of the Change and Reform Bloc in the Palestinian Legislative Council, described in press remarks the arbitrary decisions against Palestinian inmates in Israeli jails and detention centers as "blatant violation of the international law and tantamount to war crimes."
"The issue of the Palestinian prisoners in Israeli jails is not an issue of numbers. They are people with feelings and hearts, and have families and loved ones; but their tragedy is ongoing."
Palestinian political prisoners abused by Israel during COVID-19Whilst the United States calls upon countries such as Iran, to release more prisoners from its jails during the Covid-19 Pandemic, Israel, the US's self described closest ally is yet to release a single Palestinian political prisoner.
He also denounced discrimination against Palestinian prisoners on the basis of their geographical origins or political affiliations, urging financial support for the detainees and their families.
On Friday, United Nations Secretary-General Antonio Guterres demanded the protection of Palestinian prisoners in the time of the pandemic.
The UN chief also asked his Special Coordinator for the Middle East Peace Process, Nikolay Mladenov, to remain in contact with Israeli officials to ensure that due attention is paid.
The Palestinian Islamic resistance movement, Hamas, has already warned about the dire consequences of keeping Palestinian prisoners in Israeli jails, denouncing the Tel Aviv regime's utter disregard for local and international calls to release them amid the COVID-19 pandemic.
On April 7, Shaker Amara, a Hamas leader, said the Israeli regime sought to increase the sufferings of the Palestinian nation through more acts of aggression, arbitrary arrests and fearmongering in the time of coronavirus.
Palestinian campaigners call on Israel to protect Palestinian prisoners amid coronavirus pandemic Palestinian campaigners call on Israel to provide adequate health care services to the Palestinian prisoners languishing in Israeli jails amid the coronavirus pandemic.
"Palestinian prisoners being held inside Israeli jails live in a tragic situation and are gripped by the fear of coronavirus spread inside prisons. The Israel Prison Service (IPS) ignores previous warnings and relevant instructions to prevent the new coronavirus spread, whilst the prisoners need exceptional measures to confront the virus."