Palestine
Zionist regime minister urges 'targeted killings' of Gaza kite flyers, Hamas commanders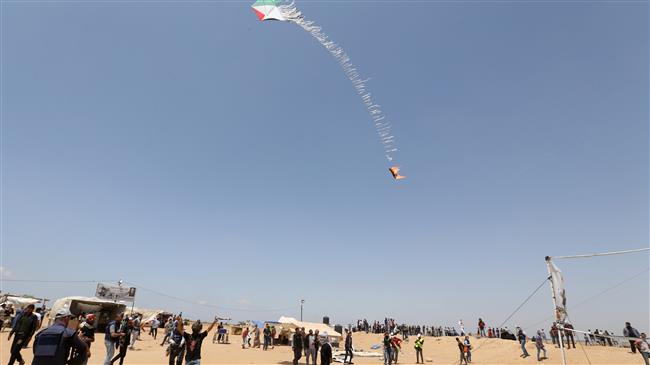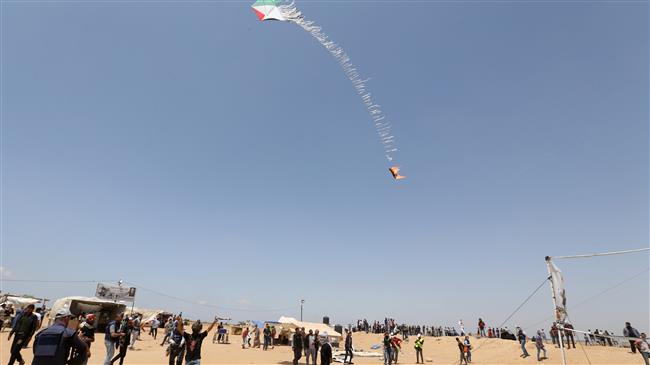 An Israeli minister has called for "targeted assassinations" of Palestinians who fly burning kites into the Israeli occupied territories as well as commanders of the Hamas resistance movement, whom he blameی for such a show of protest.
Gilad Erdan, the regime's public security minister, said on Tuesday that the snipers, who have been shooting Palestinian protesters in Gaza over the past weeks upon the Israeli military's order, should also target the kite flyers.
Since late March, over 120 Palestinian protesters have been killed and thousands more wounded by Israeli forces, mainly sharpshooters. The Israeli military has come under intense international criticism for permitting its forces to open fire on unarmed protesters in Gaza.
The minister blamed the Palestinian Hamas resistance movement, which runs Gaza, for the sending of burning kites into the occupied territories, saying, "The fact that Hamas is enabling the shooting and the sending of the kites means we must return to targeted assassinations, and the kite launchers and Hamas commanders should be targeted for killing."
"Every attack will be met with a severe response. Kite terror is very serious, and whoever sends them should fear for their life," he further said.
Frustrated by an inhumane Israeli siege and use of lethal force by the regime forces, the people in Gaza send kites loaded with flammable material to the occupied lands in a show of protest.
No one has been injured by the blazes, but some 2,250 acres of fields and nature reserves have been burned by flames stoked by Mediterranean winds, according to the Israeli regime.
Kite-maker Shadi, 19, said that even if the Gaza protests wind down, he and others will continue to launch the kites, some of which carry the photos of Palestinian victims.
"It began spontaneously. We never thought we would achieve such good results," he said. "The idea is simple: use the simplest tools to cause damage and losses on the occupation (Israel)."
Meanwhile, an Israeli general said the army had drafted in civilian drone enthusiasts, instructing them to fly their unmanned aerial vehicles into the Palestinian kites.
Tensions have been running high near the Gaza fence since March 30, which marked the start of a series of protests, dubbed "The Great March of Return," demanding the right to return for those driven out of their homeland.
The Gaza clashes reached their peak on May 14, the eve of the 70th anniversary of the Nakba Day (the Day of Catastrophe), which coincided this year with the US embassy relocation from Tel Aviv to occupied Jerusalem al-Quds.